The update part is at
http://kunlunrunyu.blogspot.com/
You check the full uodate there.
1. 1. Brief Introduction:
Citizens Bank is a diversified financial services company providing a wide range of commercial, consumer, mortgage banking, trust and financial planning services to a broad client base. Citizens serves communities in Michigan, Ohio, Wisconsin and Indiana with 219 offices and 249 ATMs. Citizens Bank is the largest bank headquartered in Michigan with roots dating back to 1871.
1. 2. Performance In The Past 4 Years
Citizens Bank (NASDAQ:CRBC) was hit very hard during the financial crisis. Due to large amount of home loan failures and foreclosures, CRBC lost 393 Million $ in 2008, 514 Million $ in 2009, and 314 M $ in 2010. After huge write-off, CRBC recovered gradually from the bad house loan swirl. In 2011, it turned to profitable in the second quarter. Since then, CRBC has been profitable in 4 consecutive quarters. Based on my analysis of CRBC, the latest Earning Report (ER) will likely be released around July 27, 2012.
1. 3. Key Statistics
The tier 1 capital ratio is an important index to weigh the strength of a financial institute. As shown in the chart, CRBC performed very well in the past year.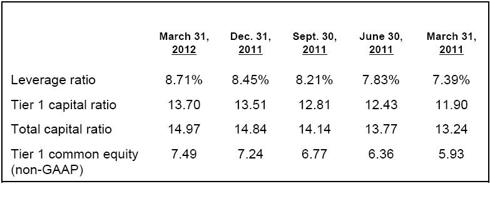 Most of CRBC' bank branches are in Michigan State. CRBC will benefit from the recovering Michigan's economy.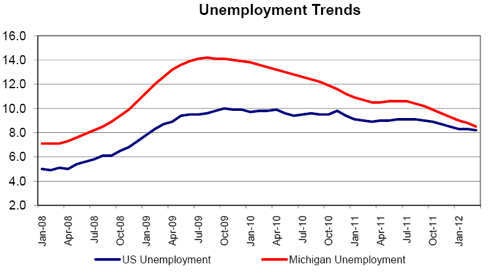 4. The Stock Chart CRBC in 6 Months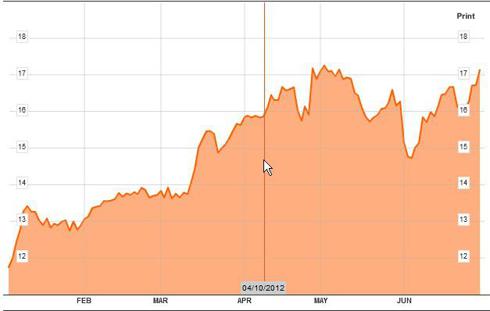 1. 5. Why Invest in CRBC Now?
There are two major reasons. Firstly, CRBC will report the second quarter Earning Report soon. Besides the expected 20 Million $ profit, substantial amount of deferred tax credit will be applied to CRBC. The book value of CRBC will see a big jump after the ER. This operation has been decided and announced in the ER of first quarter of 2012. The management group has confidence of the continuous profitability of CRBC. So, CRBC is good company to invest in short term
Secondly, CRBC has a solid base. It's tier 1 ratio keep improving and is well above the requirement of FDIC. So, CRBC is good company to invest in long term
1. 6. Risk:
CRBC has not paid off 300 Million $ TARP financial aid yet. The interest and related charges could hurt the profitability of CRBC.
Disclosure: I have no positions in any stocks mentioned, and no plans to initiate any positions within the next 72 hours.