I'm giving everyone a one-time glance at my current portfolio of stock picks. Most we are in for the long-run, and have been in for months now. It's a healthy mix of innovation, cyber security, solars, biotech, China-internet, startups, IPO's, domestic and foreign.
It's been a great week...our best this year, in fact. Always nice to make money while the markets are selling off, as today.
Why not join us? Try the "Stocks Tier", or add on the "ETF Tier" for a nice discount. DrStoxx.com
Today's returns: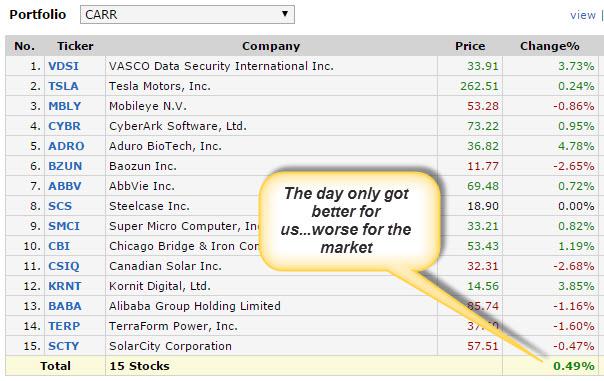 This week's returns (NOTE that SMCI was just added yesterday after the dip and we are currently showing a 1% profit, not a loss on our shares):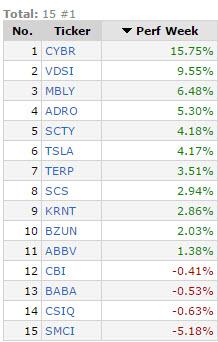 Disclosure: I am/we are long ALL STOCKS LISTED.