Here is the picture of AGTech's Smart Lottery Terminal.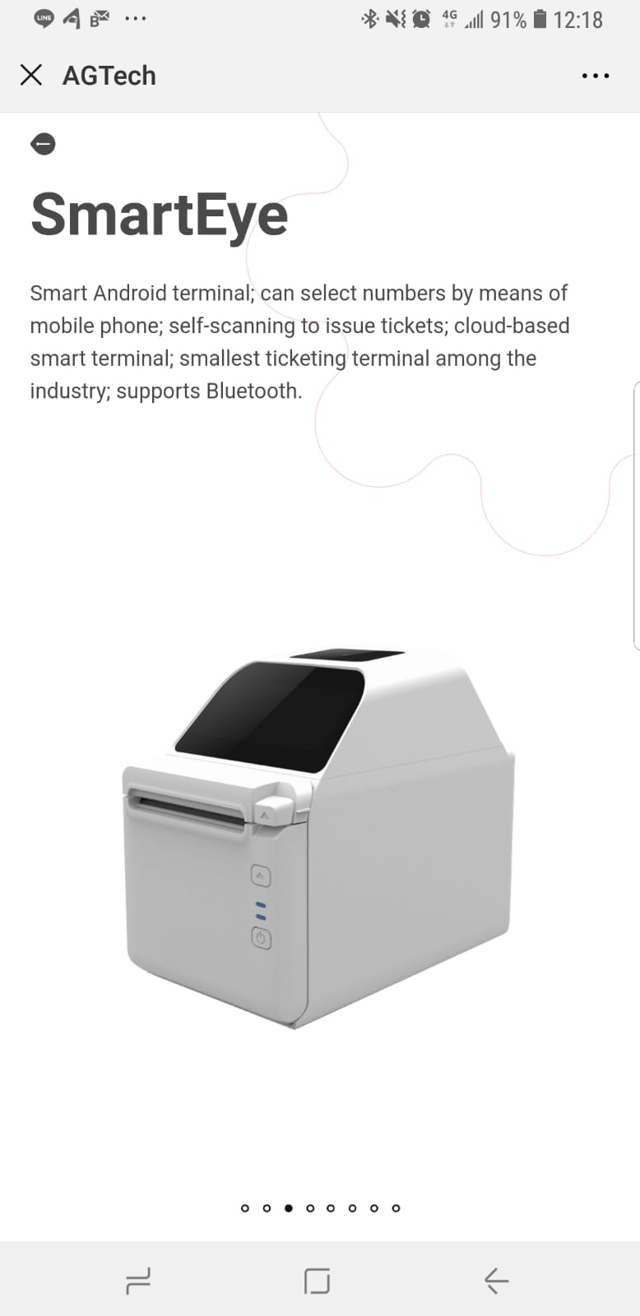 AGTech first introduced this Smart Lottery Terminal at the World Lottery Associations (WLA) Biennial gathering past November in Buenas Aires.
How the machine works
A consumer can log onto participating company's website to purchase a lottery ticket, pay for it and pick up the physical ticket at a later time by simply scanning the confirmation number to Smart Lottery Terminal.  This is a very convenient way for consumers to purchase a lottery ticket. It will certainly attract younger players who simply refuse to go into standalone Lottery shops at the moment.  This Smart Lottery Terminal or "SLT" is NOT an Internet lottery and something that will generate huge traffic.
Especially if the rumor is true about the banning of high-frequency lottery games the lottery industry will be desperate for revenue and SLT is a Win-Win solution for everyone involved. 
The senior management at the National Sports Lottery Center is very excited about SLT and has been pushing hard for the national distribution approval from the Ministry of Finance.  I understand MoF is reviewing SLT and other potential products including the resumption of Internet Lottery Sales.
Economics:
I am sure AGTech management is trying to arrange some kind of royalty payment when their machine receives approval for national distribution but even if they don't, AGTech can use 2 million retail distribution network of ALIBABA Group to generate enormous sales which they will split 50%-50% with the sister companies after cost which will be negligible. 
Disclosure: I am/we are long AGTEF. BABA.