Alibaba & Chinese Lottery Business
Beijing GOT Technology, a wholly-owned subsidiary of AGTech Holdings, has reached an agreement with Alibaba China to provide the equipment and services for their offline retail and lottery sales. The equipment sold will include point of sales (POS) terminals and facial recognition software which are used by payment systems.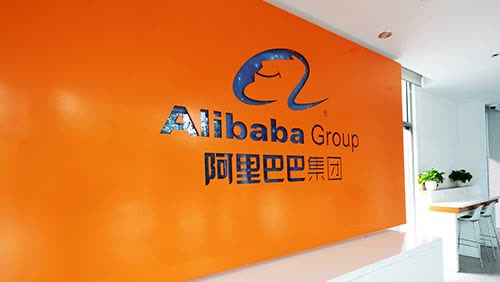 Many of these hardware supplies share similar designs, technologies, and components that underlie the lottery hardware products supplied by the group throughout the years."
The sale of lottery hardware has been a crucial component for AGTech. Currently, they supply the sports lottery and welfare lottery equipment for multiple provinces and cities across several municipalities in the People's Republic of China. This includes the sale of hardware equipment to the provinces of Jiangsu and Heilongjiang, which occurred in September.
The company originally made inroads in China in 2018 when they were the winners of a bid that awarded them 19 hardware contracts, which accounted for 41% of the overall terminals used for the sports lottery in the mainland. They have now increased their market share to 67% and that number is expected to increase in the upcoming years.
In the statement, AGTech added that the deal with Alibaba should have a significant impact on the success of these lottery systems. "Through Alibaba Group's physical new retail distribution channel and networks, supplying the relevant hardware products in relation to Alibaba Group's new retail initiatives allows the group to bring lottery opportunities and resources to more customers, therefore presenting direct opportunities for the further development of the group's domain expertise of lottery technology and services."
It is expected that the physical retail distribution channels and networks that are available through Alibaba will offer great opportunities to bring the lottery to more customers. This should truly help AGTech to continue to dominate the market in China.
AGTech is a company that provides integrated technologies and services that help in the development and operation of lotteries as well as mobile games and entertainment. They have focused their initial marketing strategy on China, becoming the leader in lottery hardware production and sales.
Before the Online Lottery sales ban in 2014, Alibaba Lottery had an 11% market share while generating close to $400mil in EBITDA.  If and when online sales resume, there is no doubt that Alibaba's lottery sales market share will be much higher today.
AGTech (8279 HK, AGTEF) has a 50%-50% profit-sharing agreement with all of Alibaba's companies.   
Share price as fallen to a point where 65% of AGTech's Market Cap is in cash.  We have also recently learned that AGTech's 45% stake in India's mobile game platform company PayTM First Games is profitable and worth more than $1 Bil.
But no one seems to be paying attention at the moment. 
Disclosure: I am/we are long BABA. AGTEF.