For futures, in the context of "keeping it simple", I follow one single technical indicator and give it a lot of respect. It is the Tema Vervoort and is not particularly well-known. Stockcharts.com school doesn't even include it, but it is basically a triple smoothed exponential moving average that incorporates the Heikin-Ashi close; Heiken-Ashi is another favorite "keeping it simple" indicator I watch. Today has not closed yet, and the signal could change, but note the ES + "TemaV".
If you trade technically, or even just use indicators, I would suggest you look at these two lesser-known indicators, especially for shorter-term trading.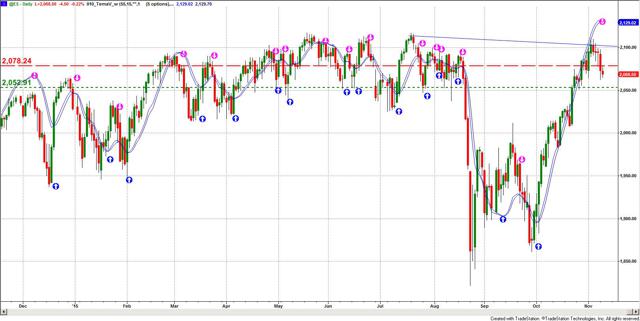 Disclosure: Long XLI, XLK, XLV, XLY. Long SPX put strategies. Short CL, W and trying to short CC.