Note on chart enlargement: Right-clicking and selecting "open in new window" (or tab) seems to "right-size" all charts, gives you the ability to move around, plus you can use "cntl+" and "cntl-" to zoom in and out. This works for the 3 main browsers, whereas simply clicking to enlarge a chart in the same tab may have issues -- i.e., I find the chart slightly too large and movement is frozen.
S&P500 Index (INX) - TemaV, Heiken Ashi - Monthly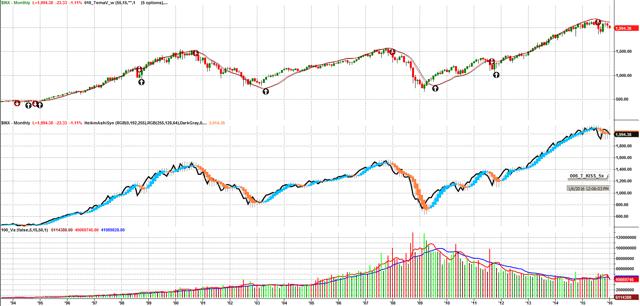 @ES -Ranges, Shapes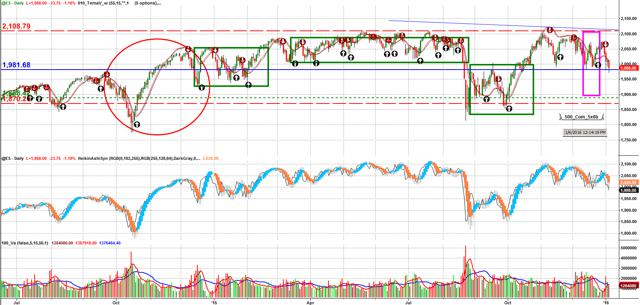 Disclosure: I am/we are long XLK,XLV, XLY.
Additional disclosure: Short - BUT NOT ENOUGH - the S&P500 via LONG PUT VERTICALS, DIAGONALS, slanted IRON CONDORS. I may be long or short the e-mini at any time, as well as several other futures, especially US and CL.