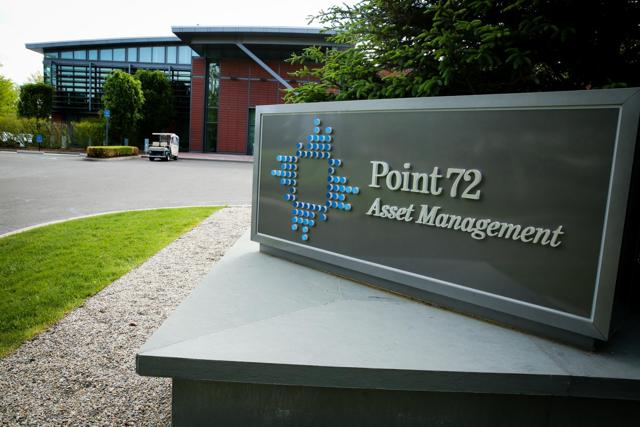 Cohen's best-performing stocks include Biogen Inc. (NasdaqGS: BIIB), Magna International (NYSE: MGA), and Gap (NYSE: GPS).
---
Billions to Billions
If you haven't heard of Billionaire Steven Cohen, you may already know a little about him if you've watched Showtime's hit series Billions. Damian Lewis plays the show's main character Bobby Axelrod that very loosely portrays Cohen and his former hedge fund SAC Capital.
The show focuses on a district attorney (played by Paul Giamatti) whose sole focus is to take down Axelrod on securities fraud. Cohen's hedge fund, SAC Capital, was similarly charged with insider trading in 2013 and ultimately settled out of court for $1.8 billion in the largest securities fraud case ever. The Showtime series is very entertaining, albeit pure entertainment, and not entirely an accurate representation of Cohen.
Investing morality aside, Cohen's real-life results are undeniable. He was the third highest-earning hedge fund manager of 2012 when he made $1.4 billion. But as part of the settlement deal, Cohen agreed to manage only his own money with the inability to take outside investment. However, that part of the settlement expires this January and it has been widely rumored that Cohen plans to launch a new $20 billion fund as soon as February.
Although institutional money may be balking at the idea of investing with Cohen due to fear of bad press, his status as a hedge fund legend remains firmly intact.
---
Cohen's Investing Strategy: there needs to be a catalyst
Steven Cohen has generally shied away from the press even before the SEC's investigation making it difficult to truly understand his investment approach. However, Jack Schwager shared a rare look into Cohen's process in 2003 when he published Stock Market Wizards: Interviews with America's Top Stock Traders. Leading up to the interview with Cohen, Schwager highlighted that "in the seven years he has managed money, Cohen has averaged a compounded annual return of 45 percent."
In an excerpt from the interview, Cohen reveals that his Wharton education only taught him a handful of things. One being:
"That 40 percent of a stock's price movement was due to the market, 30 percent to the sector, and only 30 percent to the stock itself, which is something that I believe is true. I don't know if the percentages are exactly correct, but conceptually the idea makes sense."
Cohen also shared his reasoning for why he once shorted IBM's stock and what he did when it went completely wrong:
"A basic principle in going short is that there has to be a catalyst. [Then] the first thing I check is whether the catalyst still applies. For example, about a month ago, I expected that IBM would report disappointing earnings, and I went short ahead of the report. I was bearish because a lot of computer and software companies were missing their numbers (reporting lower than expected earnings) due to Y2K issues. Customers were delaying the installation of new systems because, with the year 2000 just around the corner, they figured that they might as well stick with their existing systems. I went short the stock at $169. The earnings came out and they were just phenomenal - a complete blowout! I got out sharply higher in after-hours trading, buying back my position at $187. The trade just didn't work. The next day the stock opened at $197. So thank God I covered that night."
And when asked what Cohen looks for when hiring traders:
"I'm looking for people who are not afraid to take risks. One of the questions I ask is: 'Tell me some of the riskiest things you've ever done in your life.' I want guys who have the confidence to be out there; to be risk takers."
Cohen obviously encouraged too much risk-taking as we know how the story ends for SAC Capital ($1.8 billion settlement). However, his approach is fascinating and worthwhile for investors to understand. In his final words of the interview, Cohen says:
"You can't control what the market does, but you can control your reaction to the market. I examine what I do all the time. That's what trading is all about."
Cohen has undoubtedly shown a knack for reacting appropriately to a changing market throughout his investing career. He recently invested $250 million into Quantopian, a free online platform that gives its 85,000 members the infrastructure to build algorithmic investment strategies. Cohen's $250 million investment will be placed into the platform's most promising strategies. This is a move that allows Cohen an exclusive view into various quantitative programs, a trending strategy on Wall Street.
So would you choose to invest your money with him?
Continue reading for a summary of his current investment portfolio released by his family-run office.