Over the past few months BlackBerry (BBRY) brought a number of big products to market. These releases include the Passport and Classic handsets, BES12 and several value-added services. With these products the company delivered its full enterprise product portfolio and extended its lead as the top enterprise mobility solutions provider.
It was in a previous article that I described the strategic pivot BlackBerry made in 2014. Here is an excerpt:
"BlackBerry has successfully transitioned from primarily being a consumer handset provider to an enterprise service provider that complements its other business units. Each of the four business units can independently earn revenue and are continually extending into new markets."
In addition to the products mentioned in the article above, BlackBerry is also bringing value-added services such as BBM Meetings, WorkLife, VPN Authentication, Blend, and Secure Voice. Figure 1 below shows the enterprise product portfolio divided by hardware, software, messaging, and QNX. Quickly, one can see the enterprise portfolio complements all of BlackBerry's business units.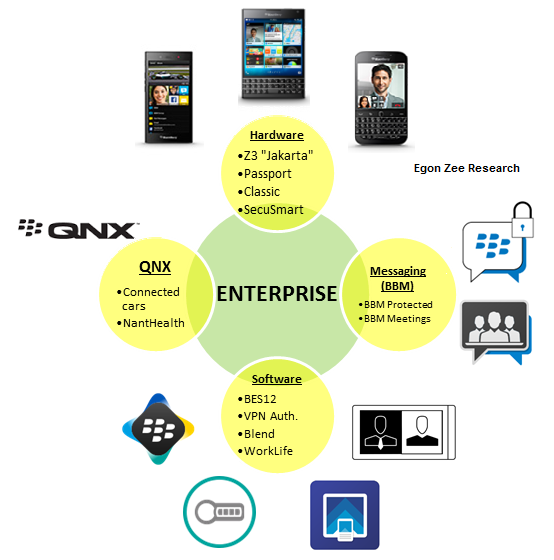 Figure 1: BlackBerry Enterprise Mobility Solutions Portfolio
With a strong line-up in place BlackBerry is focusing on distribution and sales by expanding its network of carrier and channel partners. This involved partnering with companies such as Salesforce, Brightstar, Ingram Micro, Orange, DMI, Axiom Telecom, Zones, ISEC7, Idea Cellular, and EMS. Additionally, there have been over 100 employees at BlackBerry that have been repositioned into the field to help drive sales growth. Thanks to these products the available market for BlackBerry is now 17 times greater and its ARPU (average revenue per user) is 10 times greater.
Growth
CEO John Chen claims that revenue from software will double to $500 million in FY2016 while BBM revenue will bring in $100 million. Unfortunately, this is not nearly enough to compensate for the approximately $777 million decline in revenue from services in FY16 (assuming 15% Q-O-Q decline). Therefore, BlackBerry will need to explore other areas to drive growth.
QNX and the IoT Strategy
Last August BlackBerry appointed Dr. Sandeep Chennakeshu President of BlackBerry Technology Solutions Business Unit. This unit covers innovative assets such as QNX, Project Ion, Certicom, and Paratek and has the potential to drive new revenue streams.
Dr. Chennakeshu will present BlackBerry's Internet of Things strategy at the International Consumer Electronics Show during the first full week of January. Because of BES12 I am speculating that we will learn more about Project Ion and also see practical management of things such as medical diagnostic equipment and connected cars.
At CES we will definitely learn more about the NantOmics Cancer Genome Browser for the BlackBerry Passport. John Chen also mentioned that the QNX software would be demonstrated on a Maserati at CES. This may be the year we see more than a car infotainment system.
BBM
Also to be presented at CES will be the BBM roadmap for FY16. As the eBBM suite has been delivered through BBM Protected and BBM Meetings I suspect there will be more consumer facing opportunities. This may include sponsored ads, virtual goods through BBM Shop, and paid subscriptions for special features (message retraction and timed messages).
BBM Money was piloted in Indonesia a few years ago and it may be ready for expansion into other markets. With an agreement with EnStream already in place we may see BlackBerry bring BBM Money to Canada in 2015.
Consumer hardware
At Mobile World Congress in March BlackBerry will reveal their device roadmap for FY16. Thanks to new partnerships and improved carrier support BlackBerry may be in a position to return to the consumer smartphone market.
There have been rumors of a full touch smartphone being released during the middle of this year. Personally, I don't think this would be very successful as currently only those owners of Z10 and Z30 models may be interested. Considering the entire smartphone market this is a very small number. Another touchscreen phone does not present much differentiation to attract new users and this is what BlackBerry should work on now.
BlackBerry brought forward something totally innovative and unconventional when it introduced the Passport device. We won't have an idea of the sales numbers until Q4 results are released but the phone appears to have been received well. With the company on better financial ground it can afford to take some risk and release a new unconventional device this year.
BlackBerry recently partnered with Samsung to provide secure mobility solutions for Android. John Chen has described this as just the "tip of the iceberg". It may be far too early to speculate what amazing technology these two companies may produce together.
Another interesting move came when John Chen met with the CEO's of Lenovo and Xiaomi. Hoping to find partnerships to help expansion in China, we may eventually see some licensing of the BlackBerry 10 operating system.
Conclusion
BlackBerry's focus on enterprise and secure end-to-end mobile solutions will help stabilize the company's revenue. Yet, this may not be enough to once again become a profitable company. Continued investment and branching out into new markets/verticals will be necessary to grow the top line. Segments such as QNX, BBM, and handsets have great potential but will all require time to grow. This quarter will likely be another weak one in terms of revenue.
I have been following BlackBerry for almost two years now and it is absolutely incredible how leader John Chen and his team have turned things around. On one side of the spectrum there have been people claiming the company would burn through its cash and eventually have to file for bankruptcy or be sold for parts. On the other side there are those that always claim next quarter's earnings will surprise and cause a big short squeeze. In 2014 I saw numerous price targets of $15 and even a few as high as $20. There is a realistic middle ground here. There is no need to be more bullish than the CEO of the company.
2014 marked a pivotal year for the company and 2015 will be one of growth. Investors have grown impatient and want to see results soon but the turnaround will still take a few more quarters. I remain confident that sometime in fiscal year 2016 the company will become and remain profitable.