Creative/design/content creation software-maker Adobe (ADBE) scaled a new all-time high of $152.59 last August 22. I believe ADBE still has a lot of upside potential. I argued last year that Adobe's invidious status as a monopoly in print/web/mobile design software makes it a long-term winner. My June 2016 thesis still holds true – ADBE remains a strong buy for investors because nothing can compete/threaten Adobe's most precious jewel, Creative Cloud.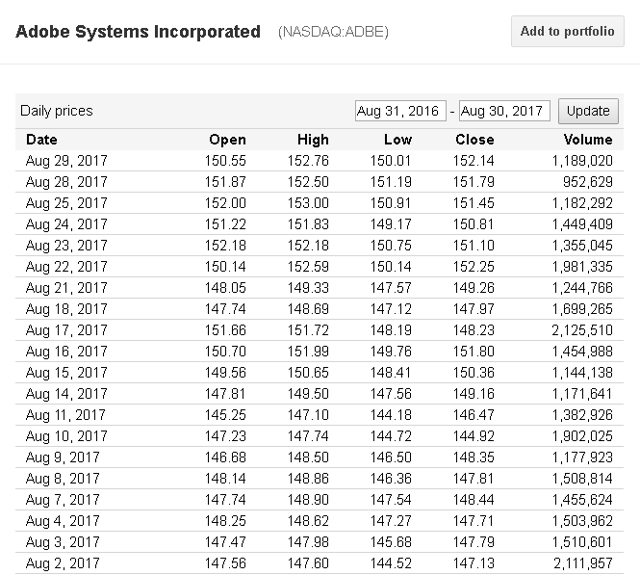 (Source: GOOGLE)
As long Creative Cloud attracts and retains paying customers of industry-standard software like Photoshop, Illustrator, and After Effects, ADBE is a safe investment. Creative/design professionals are why Creative Cloud is boosting Adobe's topline/bottomline growth. Revenue from subscriptions is why Adobe posted a record Q2 revenue.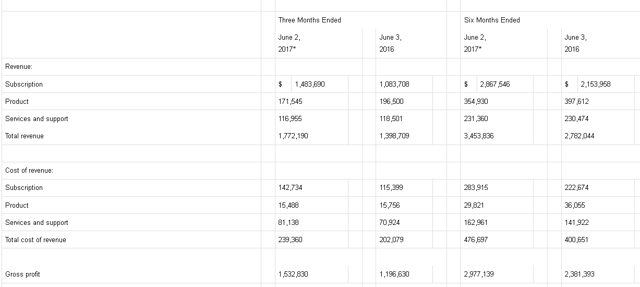 (Source: ADOBE)
Why Adobe Remains The Engine For Multimedia Content Creators
Creative professionals and all content creators are beholden to Adobe software programs like Photoshop, Premiere, Illustrator, and InDesign. Autodesk's (ADSK), Corel, and Microsoft's (MSFT) failure to challenge Adobe's monopoly in creative/design employers will continue to require people to master Creative Cloud software programs before they can get hired.
Please continue reading at https://iknowfirst.com/rsar-adobe-stock-price-people-will-keep-subscribing-adobe-creative-cloud-software-programs
Disclosure: I am/we are long adbe, msft, goog.