Do not worry about Apple (AAPL) trending down to below $159 last week. The September 12 product launch event of Apple will unveil the latest iPhone models. New phones could boost Apple to record revenue this coming Christmas/holiday quarter. Rumor has it that the iPhone 8 and iPhone 8 Plus won't be the only phone models to be revealed. A $1,000++ iPhone X flagship smartphone is also reportedly going to be launched. This is allegedly the 10th anniversary iPhone model.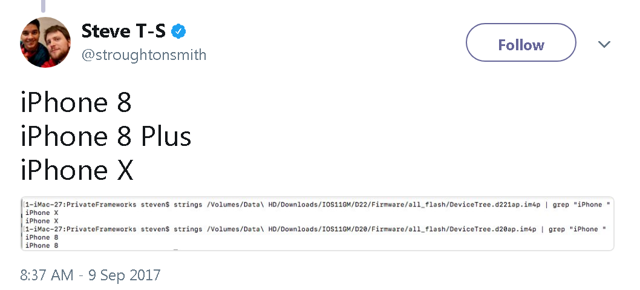 (Source: Steve T-S)
Coming up with a more expensive handset will boost the average selling prices of Apple's most important revenue contributor, the iPhone. I am highly confident that a $1,000 iPhone will still find tens of millions of eager buyers. In fact, the iPhone X may become the best-selling phone from Apple during these last months of 2017.
Why The iPhone X Will Be A Much-Coveted Product
A special 10th anniversary iPhone is going to be a must-have for Apple loyalists. My thinking is that the iPhone X is a one-time commemorative model that won't see more versions. Next year, Apple will release the iPhone 8s and iPhone 8s Plus. However, my bet is there won't be an iPhone Xs model.
A one-time-only commemorative iPhone with top-notch features which can match the Samsung (OTC:SSNLF) Galaxy S8's features will generate more sales than the regular iPhone 8.  
Please continue reading at https://iknowfirst.com/rsar-apple-stock-forecast-1000-iphone-x-apple-will-find-many-eager-buyers
Disclosure: I am/we are long AAPL.