I was wrong not to heed the bullish algorithmic forecasts of I Know First for Glu Mobile (GLUU). My last GLUU article was published last August 27 and the stock has since shot up by +11.57%. I could have made a tidy sum if I went long GLUU nine weeks ago. Congratulations to the people who went long GLUU last December or January. Glu Mobile's stock touts a YTD gain of +93.81%. I really missed the boat on this one.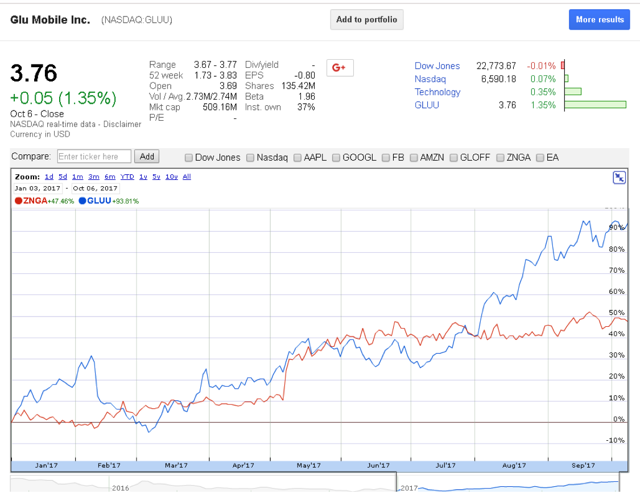 (Source: Google Finance)
The moral lesson I learned now is to trust and bet on I Know First's algorithmic forecasts more often. I was wrong to say last year that lack of new hit games made Glu Mobile a short candidate. Glu Mobile actually launched two new interesting games this year. Glu soft launced a called Car Town Racing last June. It also soft launched Last Day Alive in July. I am betting now that the The Walking Dead-inspired Last Day Alive could become a hit after it gets out of soft-launch or beta testing status.
'Last Day Alive' Is Very Promising
I am a gamer since 1996. Believe me when I say that Glu's latest game in beta testing, Last Day Alive has a good chance to be a hit franchise like Glu Mobile's series of Deer Hunter mobile games. Last Day Alive's gameplay took a lot of inspiration from the hit The Walking Dead TV series. It requires you to kill gazillions of zombies, collect and upgrade different kinds of weapons, and build/defend a home base.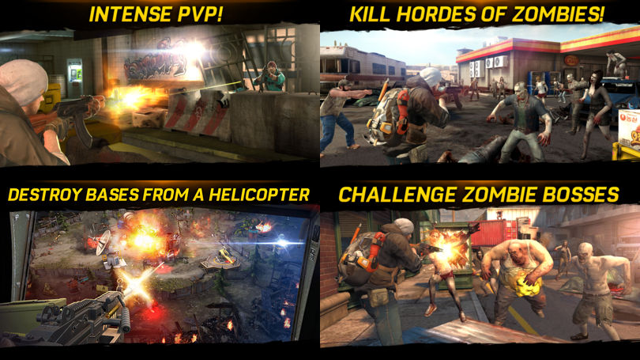 (Source Glu Mobile)
It also allows you to raid other human players' bases to loot for food, items, and weapons. This aspect alone makes it very attractive to mobile gamers who like player-versus-player combat. It is a good stress buster to level up your account in Last Day Alive so you have more powerful weapons to continuously raid and steal another player's food and stored items.
The raiding theme/concept is why The Walking Dead TV series is also the highest-rated show on Earth. It appeals to the ancient hunter-killer instinct of humans. My guesstimate is that Last Day Alive can contribute $2 to $10 million in monthly bookings next year. Glu Mobile only needs to properly market this new game through TV ads and mobile/online ad placements.
Please continue reading at https://iknowfirst.com/rsar-glu-mobile-has-a-very-promising-the-walking-dead-inspired-mobile-game
Thanks