We all know that Intel (INTC) still enjoy a pseudo-monopoly (98% market share) on datacenter/server processors. Cheaper ARM-based server processors were touted in 2012 to eventually compete with Intel Xeon. However, six years after, ARM-based server processors doesn't even have a 1% market share. This bleak situation can improve this year with Qualcomm (QCOM) winning the contract to supply its 10-nanometer 48-core Centriq 2400 server processors to Hatch.
Cloud gaming could be Qualcomm's first major foothold in the $50 billion server market. If some Fortune 1,000 companies start noticing that Centriq 2400 can handle cloud gaming, they might also consider it for enterprise cloud applications.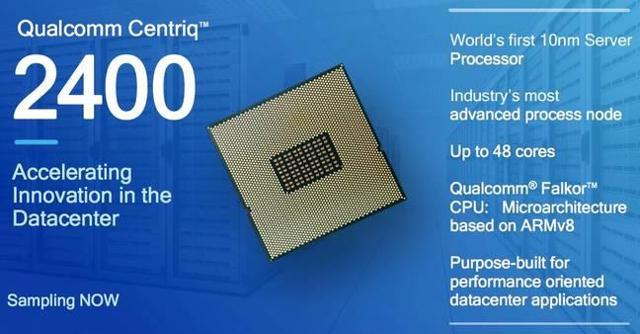 (Source: Qualcomm)
Hatch is a start-up that is pioneering subscription-based mobile games streaming. The beta version of Hatch's cloud gaming app is already available in 16 countries. Going forward, Hatch could potentially buy tens or hundreds of thousands of Qualcomm's Centriq 2400-series of server processors. The core idea of cloud gaming is that servers will handle all of the heavy game compute workload. Hatch, therefore, needs tons of server processors to make its business viable.
The 48-core version of Centriq has a list price of $1,995. One hundred thousand units sold could add $195 million in new revenue to Qualcomm. With smartphone sales dipping, Qualcomm needs new sources of revenue. My 100k estimates is very conservative. I once hosted a 50-player limit Ran Online private server on a quad-core Core 2 quad, 16GB RAM PC rig. Ran Online required players to install the game's client on the PC. I suspect that a 48-core Centriq is only capable of hosting up to 250 streaming players. A number more than that and the gaming experience could suffer. In theory, a cloud gaming service provider will need 400k units of a 48-core Centriq server to adequately service 100 million paying customers.
Please continue reading at 
Qualcomm Stock Prediction: Cloud Gaming Is Qualcomm's First Incursion In The Server Market
Thanks.
Disclosure: I am/we are long INTC.