Rosetta Stone is a company most of us have been familiar with since around 2005. However, since then, it has become an amazing powerhouse of earnings and sales growth.
Recently, RST came public and when it came public it brought with it some amazing fundamental growth as a provider of interactive language learning software online and through CD-ROM.
Earnings have been very impressive recently with EPS growth of 999%+, 999%+, and 118% the past three quarters. Sales have grown 27%, 33%, 52%, 88%, 22%, 57%, 72%, and 54% the past eight quarters. While there are no forward earnings estimates yet, I believe it is safe to say the earnings and sales are probably not going to slow any time soon with the demand for everyone to know multiple languages.
Other impressive numbers come with debt of only 7% yet return-on-equity is a strong 20%. This is probably the reason management owns 47% of the stock. I do not have any mutual fund data on the stock but I am also certain with the growth in this stock that mutual funds will be increasing their ownership in this stock. I know if I was a fund manager I would be.
Investor's Business Daily confirms this strong growth with an EPS rating of 78, a RS rating of 93, an SMR rating of A, a Composite rating of 96, and a timeliness rating of B.
For investors that do not like buying breakouts, I have clearly marked two pivot point areas that would be good to great areas to add to this stock. If we are lucky enough to get a bigger pullback I would look to buy it off the 50 DMA as it is a bit extended from what I would consider a "safe" buy.
If you are a value investor you can take some comfort in knowing that the current P/E ratio of 39 is in the middle of its 34-44 range. A pullback might put it near the P/E low and make it a good "bargain" for value-investors.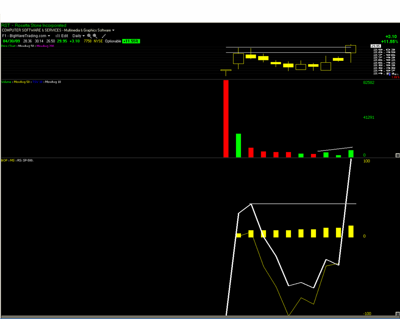 Disclosure: at the time of publication Joshua did not have any positions in RST.