Look, I want to be bearish; honestly I do, because I want to book my gains (20% for 2010) but I am using all my discipline to not try to out-think the charts.

In the case of NFTRH uranium holdings (one of which was reviewed technically for subscribers this morning as it is currently up 34% from its initial presentation) I look at the most important chart for the sector - that of Uranium Participation Corp., with its price/NAV sentiment swings - and see additional upside.

I did not know why the chart spoke to me early last summer.  I only know that it did.  I also know that this looks constructive for further upside in this beaten down former bubble.  But hey, I could be wrong.  These are the markets after all.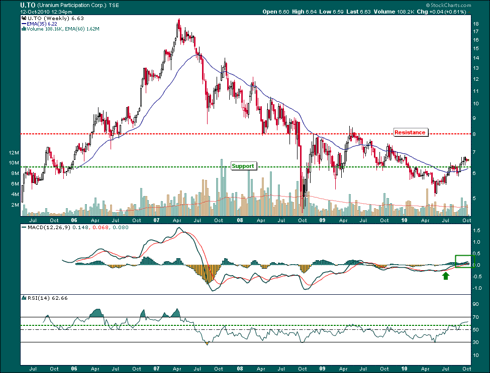 Disclosure: Long several uranium stocks, none mentioned here. No position in U.TO