That something was a big smash in gold and especially silver over night and then a head spinning reversal. Exactly the kind of thing we look for to be buyers.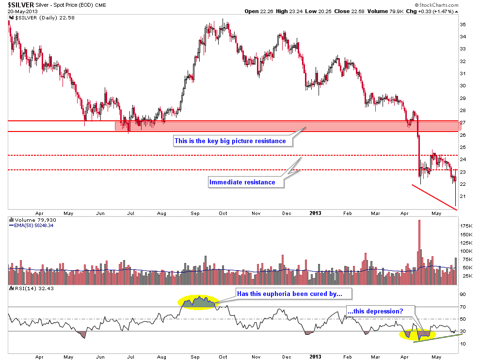 Silver daily
Silver actually got near my target zone, which is 17-20. But there is a bump of long-term support elsewhere (noted this morning in an NFTRH update) that could hold for a rally or better. When items like gold and silver have been this badly decimated and people have come to hate a concept like honest money this vehemently (while being compelled to worship inflationary policy making), you need to give merit to the idea that the next rally could be the rally.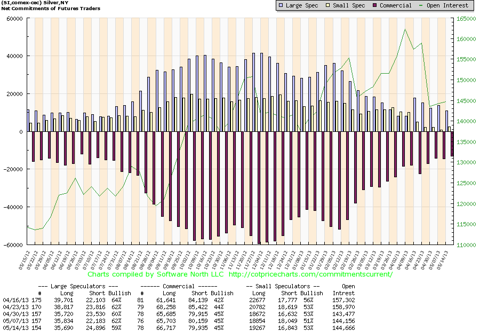 Silver CoT
Silver's CoT data still shows some open interest by whatever gamers or evil interests there may be in the paper and digital markets, but its structure is very bullish. Yet until this morning, everybody hated silver.
Now, lack of follow-through and another flop would reset and extend the agony that honest money advocates have endured, but there seemed to be enough going on today in gold, silver and the associated stock indexes to stand up and take notice.
May/June is after all, the time frame we have been expecting for some pretty important changes in the macro markets. Did something happen today? We'll find out very shortly.