Here is an NFTRH trading stock (that I thankfully happen to hold currently) breaking an ascending triangle. The targets are noted on the chart. Let's see how it goes. We are entering blow off dynamics in my opinion with the HUI's 'best' target still higher.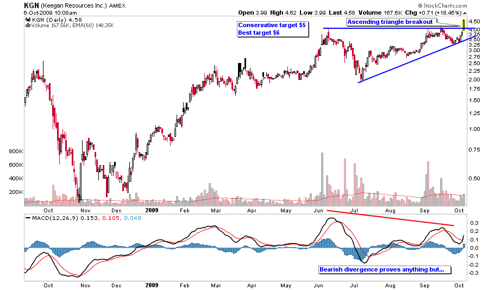 If I were to give a word of advice it would be this... don't get caught up in the theatrics. Maintain perspective. If you are long, these are YOUR profits. When the gold captains declare victory over the evil forces of government, you may want to think about locking in profits.

Disclosure:  Long KGN at time of writing.