NFTRH57
went in depth on a broad spectrum of market indicators and short term scenarios. One of which included the oh so satisfying state of the VIX. But really, we don't expect the bull case to just fold up its tent and go home, now do we?
No, maybe we expect a little more earnings hype, a little more 'economy is growing' hype... a little more play by da boyz as the bull trade gets off loaded to the most gullible investors.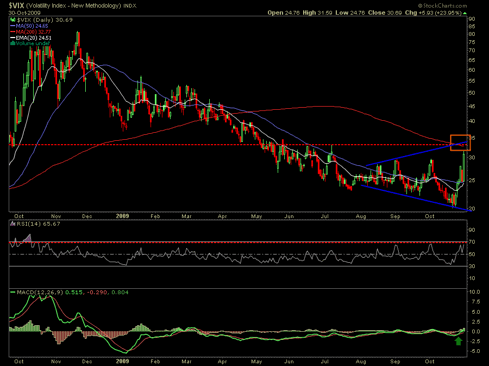 VIX megaphone states all of the above in 'now hear this!' fashion. The top line of the megaphone (reverse symmetrical triangle
reversal
pattern) looks to provide short term resistance for bears and short term support for a hope revival.
You buyin' it?