(Note: I sometimes am not able to post here in a timely manner. You can always bookmark my regular blog, where posts are put first.)

The gold-silver ratio is not buying it, yet. Shorts went scurrying to cover into the close but silver has thus far failed to confirm by outperforming gold.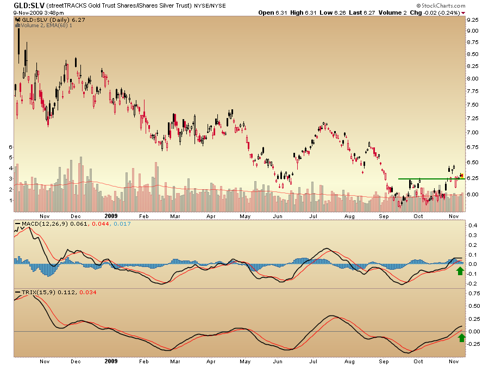 NFTRH identified the short term support level noted by the green line and as long as it holds, there is hope for bears. Well, the ones who are market neutral like myself anyway. Anyone net short had to rush for the exits today, just as the bullshit coming out of G-20 intended.