Satan himself did not like the regulatory talk from the president... not one little bit.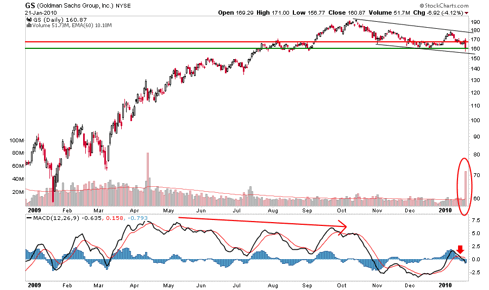 While the regional banks move definitively above what is becoming a strong support area. Now that's what we call rotation, looking at the volume. Hmmm, a country that values enterprise that conducts its business in the light of day, sometimes even for the benefit of regular people? Maybe certain aspects Mr. Obama's Utopia can be reached after all.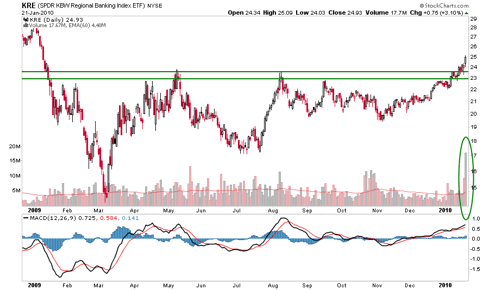 Edit (7:23) I just watched a video over on Karl Denninger's blog on the subject featuring financial TV clown Jim Cramer interviewing a babbling idiot from congress. These creeps are already out trying to mitigate the message. Denninger says to president Obama "follow through NOW!". I second that.

Cramer? Are you shittin' me? Barney Frank?? They conjure up the fabled name of Paul Volcker, and I say bring him in - slash and burn style - and shut these bums up. Cramer to Barney at the end of the babble fest: "I feel better"... and if it makes Cramer feel better you can bet it is not good policy.