This theoretical leading indicator led the downturn out of the Euro hype blow off last summer, bullishly diverged, bounced into a little New Year's party and has been in a 'Handle' or Flag consolidation ever since. We looked at this ratio in NFTRH185 and again in an NFTRH email update yesterday.
I was wondering why my account was so green on a red senior gold miner day. Looking pretty good I must say. Steady as she goes.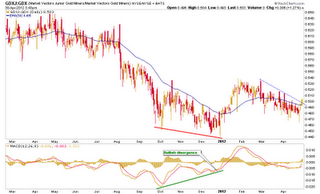 http://www.biiwii.blogspot.com
http://www.biiwii.com
http://www.biiwii.com/NFTRH/subscribe.htm
Disclosure: I have no positions in any stocks mentioned, and no plans to initiate any positions within the next 72 hours.