Selling AAU shares from 'preservation' account that is not protected by short positions. 45% on this little feller after buying in the noted support zone on this old NFTRH weekly chart that has been updating.

Still holding AAU in the speculation account, which is not coincidentally guarded by bear positions.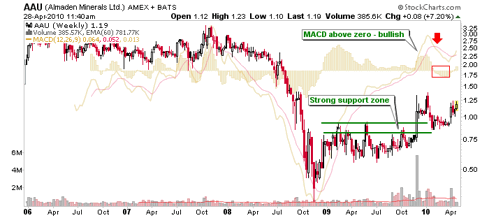 Disclosure: I own it.