'But all commodities are supposed to go up cause there is inflation!' cry the inflationist herd... but but but...
Gold mining depends on economic contraction to feed sector fundamentals. Oil - a major cost driver of mining operations - depends on a growing economy or at least an economy gamed by inflation.
Gold stock investors make a mistake that should be obvious when they get all bullishly worked up at the same time that the commodity touts are doing the same.
Still, they never seem to learn. Here is the GOR fanning upward once again.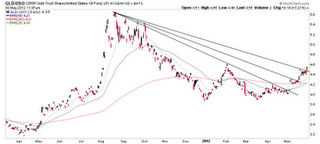 http://www.biiwii.blogspot.com
http://www.biiwii.com
Disclosure: I have no positions in any stocks mentioned, and no plans to initiate any positions within the next 72 hours.