The Cube is breaking above the neckline to its little bullish pattern. Target is noted, conveniently at a resistance area. As I have been noting, it could be a very interesting summer.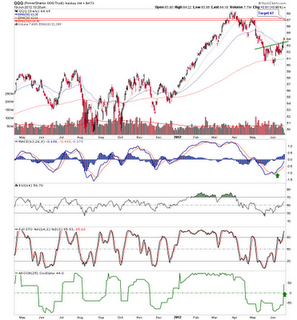 http://www.biiwii.blogspot.com
http://www.biiwii.com
Subscribe to NFTRH or
Subscribe to the free eLetter
Disclosure: I have no positions in any stocks mentioned, and no plans to initiate any positions within the next 72 hours.