The good doctor has not yet decided if he is rebounding for real vs. the ancient monetary relic or if this is just a reaction to the spring's downside hysteria.  What do you think?  I think legions of greedy bulls want to see asset price increases at the expense of the US dollar.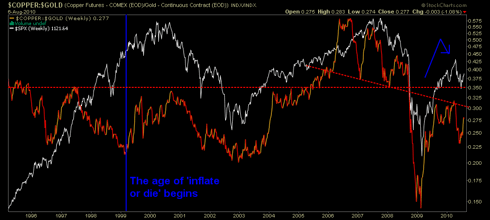 Nominal doctor Cu meanwhile, continues to deal with resistance noted previously.  A break of this target zone would bring with it increased doubt as to the potential of a deflation issue in the near to medium term.  As yet, copper is simply resetting the emotions of the Euro/Greece/flash crash theatrics.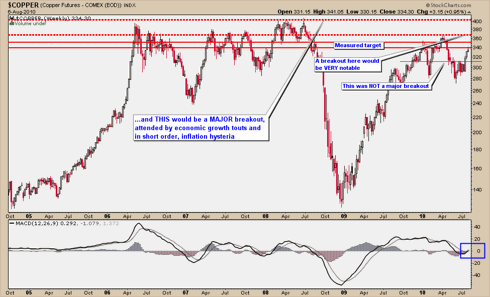 Disclosure: No positions mentioned.