I distinctly remember thinking "you know Gary, they are giving away the substantial gold in the ground for free because this is selling at or below cash -- think about what would happen if you just buy all you can and it seeks out its value one day!!" and then I went about my usual manner of buying a good, healthy amount while spreading funds around. 

Oh well, the target is 9.50 and I just never look at this one.  The amount currently held is just a healthy but balanced part of the speculative portfolio.

But that event in late 2008 was something the likes of which we may never see again.  Too bad 95% of the supposed investment world was distracted from what should have been their true task, which is buying value when the illogical herd is puking.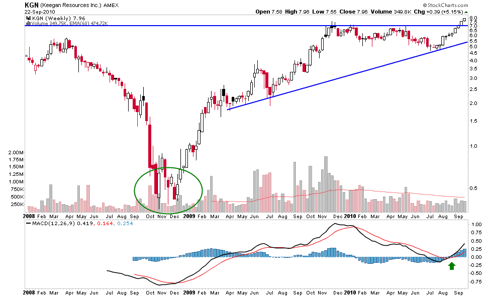 Disclosure: Long KGN at time of writing