You were a little known, undervalued gem at .50 back in Q4, 2008.  I loved you and held you for the better part of 2 years before you finally grew up... with a bang.  Now you swim with the momos and sharks (this Revshark guy pumping you today is a name I think I recall not so fondly from the good old days of the late 90's).  

Goodbye for now AAU.  I experience a sad emotion familiar to many traders in hitting that sell button, but it has to be done.  I am a bottom feeder after all.  I like to be gone when the sharks show up.

Too many other opportunities out there for patient investors and traders.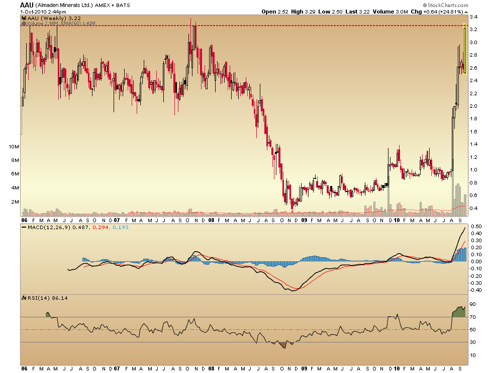 Disclosure: No longer long AAU (in other words, no position)