In his end-of-year press conference, President Barack Obama affirmed that at least 1 million people had signed up for coverage under Obamacare, a landmark healthcare legislation that has been hamstrung by delays, website outages and political backlash.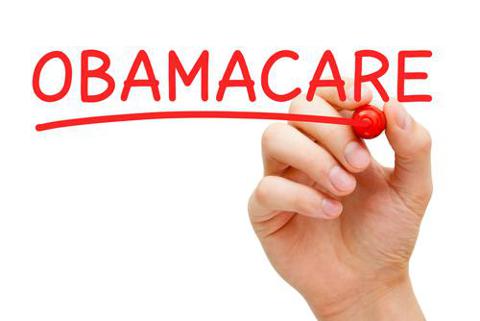 The main website for enrolment under the signature healthcare law has drawn nearly two million visitors, officials said, in a last-minute rush to meet an ever-flexible deadline for people to obtain insurance coverage starting January 1.
The problematic rollout of Obamacare, which met several legal hurdles since its passage in 2010, lowered Obama's popularity ratings and stepped up Republican efforts to gut the law and use it against the Democrats in 2014 Congress Elections.
The more recent changes, which the administration has said, are intended to show flexibility, have introduced a new element of confusion for consumers as well as the health insurance companies that have been pressured by the government to allow new members to pay, and even sign up after January 1 for retroactive coverage. So far, the health insurance companies have agreed to extend the first payment deadline to January 10.
This was the Obama administration's latest change of plan to move goalposts as it tries to recover from technical failures and political missteps that dogged the enrolment drive for weeks after it opened on October 1. Trying to make up for lost time, the administration has announced a series of last-minute changes and delays to get as many people as possible covered under the Affordable Care Act, Obama's major domestic policy initiative.
Still, the US Department of Health and Human Services is likely to fall short of its goal to have 3.3 million people signed up by the end of 2013. Administration officials have said they remain optimistic they'll reach their goal of seven million by the end of the second enrolment deadline on March 31.
Changing deadlines
The deadlines in the Obamacare enrolment process have been a moving target. For those seeking coverage for the start of the New Year, the deadline to sign up was originally December 15. Then it was moved to December23 and then again to December 24. Even after that deadline passed on Tuesday night, the administration announced that those who ran into technical problems on HealthCare.gov could still seek an exemption and get covered by 1 January2014.
Then came the next set of deadlines. After appeals from the Obama administration, major health insurers announced earlier this month that they would give people time until January 10,as opposed to December 31,to pay their first month's premium and gain coverage from1 January 2014.
Obamacare is the name given to the Patient Protection and Affordable Care Act of 2010.The name was created by critics of President Obama's efforts to reform health care and it has stuck since .
Facts:
If You Already Have Insurance -
All insurance plans must provide services in 10 essential benefits categories. In addition, those with pre-existing conditions can no longer be excluded (children in 2010,adults in 2014). Health insurance companies can no longer drop those who get sick. Parents can put their children, up to age 26, on their plans.
If You Can't Afford Insurance - Medicaid will be extended to those who earn up to 133% of the Federal poverty level. That comes around$15,281 for individual or $31,321.50 for a family of four in 2013. The poverty level usually increases each year to keep up with inflation.
However, not all states have elected to expand Medicaid, even though the Federal government will subsidize it. If you live in a state where you are eligible for Medicaid, but the state won't give you coverage,you won't have to pay the tax if you can't get insurance.
Those who earn too much for Medicaid will receive tax credits if their income is below 400% of the poverty level. In 2013, that's $45,960 for an individual or $94,200 for a family of four. The credit is applied monthly, rather than as an annual tax rebate.
If You Don't Get Insurance - If you don't enroll in a health insurance plan by the end of open enrolment (March 31, 2014) you won't be able to get insurance through the exchanges. You must have coverage for at least nine months in 2014 to avoid the tax.
If not, the IRS will tax you 1% of adjusted gross income, but no less than $95 per adult/$47.50 per child in 2013. These taxes increase in2015 and 2016.
If You Make More than $200,000 a Year - Taxes increased in 2013 for wealthy Americans, some health care providers, and other health-related businesses.
If You're a Business Owner - The mandate to provide health insurance for your employees has been postponed to January 1, 2015. If you have 50 or fewer employees, you are eligible to look for better employee coverage on theSHOP exchange starting October 1, 2013
Some more Facts
The Affordable Care Act has created the National Prevention Council that coordinates all Federal health efforts to promote active, drug-free lifestyles. It funds scholarships and loans to double the number ofhealth care providers in five years. It cuts down on fraudulent doctor/supplier relationships. It also requires background checks of all nursing home staff to prevent abuse of seniors.
However, many states running their own exchanges have their own deadlines for first payments.
California's and Rhode Island's deadline is fixed at January 6 and Vermont's is January 7.
In Idaho, Blue Cross, Bridgespan, and Select Health have extended their deadline to January 10. But Pacific Source extended its deadline to January 15. The deadlines in Washington DC also depend on the insurer.
While Colorado, Connecticut, Hawaii, Massachusetts, Minnesota, and New York have stuck to the January 10 deadline, Maryland, Oregon, and Washington State have 15 January as their deadline for enrolling into Obamacare.
There is a danger that people will misunderstand and think that their state or their exchange has extended it to January 10 when in fact, a lot of the state exchanges haven't done that.
After the first set of deadlines, would-be enrollees still have until the end of March to get insurance, after which the federal government will begin to fine those without coverage.
New exemptions out of Political Pressure
The administration has carved out exemptions for certain people and businesses, including those whose plans were recently cancelled. The Healthcare Insurance industry has raised concerns about these changes, warning that these could cause confusion among the people.
The Obama administration has made major last-minute policy shift on Thursday, stating that this changes would help people meet the fast coming deadline, to replace insurance plans cancelled due to new standards undertaken under Obamacare reforms.
The Health and Human Services Secretary, Kathleen Sebelius, said that this group of people, estimated by the administration to be fewer than 500,000,will be allowed to claim a "hardship exemption" from the requirement in the 2010 Affordable Care Act to buy insurance.
have the option to buy "catastrophic" insurance plans that are cheaper insurance with a minimal coverage level. Under the law, such insurance plans are normally available only to people under the age of 30.
Changes galore!
In July 2013, the White House announced a one-year delay in the "employer mandate" that requires businesses with more than 50 employees to provide coverage or pay a fine. Then, in November, it also offered a reprieve to small businesses, saying that these employers do not need to offer their workers online enrolment until 2015.
The rollout of the signature policy has been embarrassing and politically damaging for President Obama, and has pushed Obama's approval ratings to the lowest point of his presidential term.
The policy and Obama faced severe backlash when millions of people received notices for policy cancellation, Obama was forced to apologize on the promise he has made earlier, as per which people who liked their insurance policies could retain them under the Affordable Care Act reforms.
More Facts-
#1 - Where will you get health insurance?
Insurance will be purchased through large employers, small employers,individual coverage, or public programs.
#2 - If the Employer not offering coverage?
Insurance can be purchased on the health insurance exchange. Policies will be standardized, so they will be easy to compare.
#3 - Pricing
Health issues will not be factored into health insurance premium. The price of insurance will be based on four factors:
Age - older people are required to pay up to three times more premium than younger people.
Rating area - people who live in high-cost health areas (Boston,Miami, Los Angeles) will pay more than people who live in low cost health areas ( suburban towns).
Number of people in the family
Tobacco use - tobacco users will pay up to 1.5 times more than non-tobacco users.
#4 - Cost of Health Insure cost will increase?
It will depend on your income, the state you live in, and if you currently have group or individual coverage.
However, the exemption comes after a series of other delays in enforcing or implementing various parts of Obamacare, which instantly sparked more political criticism that the government was unevenly and unfairly applying the law.
The Obama administration has been gearing up for the next phase of the rollout , where new challenges can be anticipated with coverage while newly insured Americans seek care at pharmacies and doctors' offices.
Fire-fighting too late
The White House has designed series of events to broadcast good things and figures achieved as they feel the feel - good factor has been lost amidst stories about the botched rollout.
The administration released state- wise report showing how many Americans have already gained new protection from reforms, such as the numbers now prevented from being denied coverage because of pre-existing medical conditions. The information provides a "counter-narrative" for Congressional Democrats, who are anxious that a backlash against the law could hurt them in the 2014 elections.
The Republicans have been vocal in their criticism about the law and have repeatedly voted against the law, shutting down the government for 16 days in October over the issue. They have vowed to continue to protest against the law. The only certain thing for the program has been its continued politicization, with Republicans and even some Democrats decrying it, and the administration working to improve and defend it.
Disclosure: I have no positions in any stocks mentioned, and no plans to initiate any positions within the next 72 hours. I wrote this article myself, and it expresses my own opinions. I am not receiving compensation for it. I have no business relationship with any company whose stock is mentioned in this article.