The chart below tracks the S&P 500 PE ratio from 1954 till now. Looking at this metric, equities appear neither cheap nor expensive. They actually are on the cheap side of recent history.
Equities also appear cheap looking at the 12 months forward PE.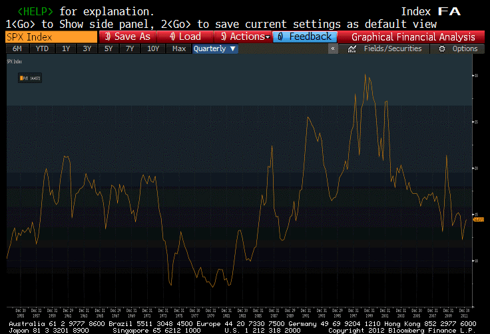 However, as it has been agreed by many value investors, the SPX appears very expensive and bound for negative returns looking at the Cyclically adjusted PE, the implied internal rate of return IIRR and others.Some of these measure imply negative return for the next 10 years.
But to me, this whole debate misses the whole point. With bond yields so low and most major central banks engaging in financial repression, money has to go somewhere and money will go where it is treated best!
Disclosure: I have no positions in any stocks mentioned, and no plans to initiate any positions within the next 72 hours.