There are personally 4 signals that I look for when determining if the market is leaning towards the bears vs the bulls.
1. A tightening Fed (Soon the be, so a half check)
Whoever says that the Federal Reserve places no impact on the financial markets is out of his mind. The run-up by equities in the last 5-6 years can be seen as influenced by ZIRP and an accommodating federal reserve. This euphoria regarding ZIRP and low interest rates will come to a dead halt if the Federal reserve decides to tighten more than expected, earlier than expected. This in turn causes a more challenging environment for business and could hurt their top and bottom line. If the fed decides to raise rates while the 10-year continues to fall like it has for this year, it could be an ominous sign that the markets may be in trouble given a flatter yield curve.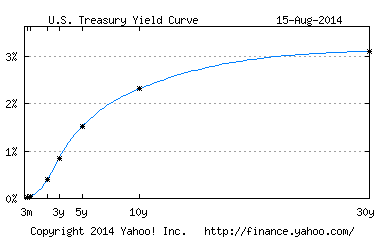 The long end of the curve is flattening as show above.
2. Problems in the credit market (CHECK)
The credit market does a wonderful job as a leading indicator of market movement.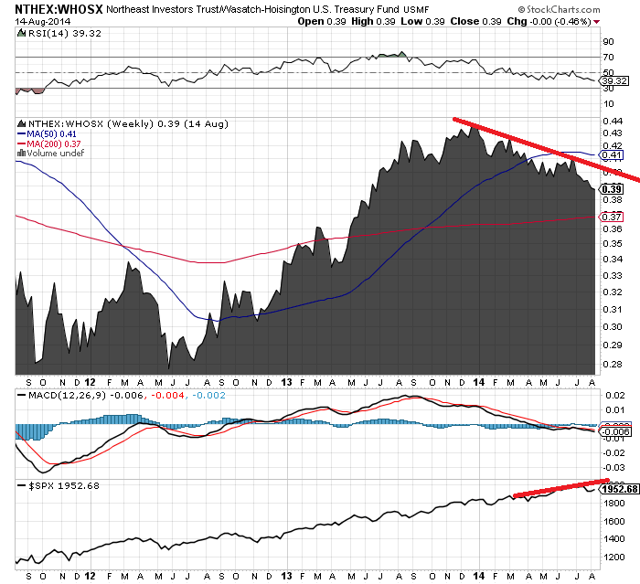 3. Market Momentum (NO CHECK)
MACD shows a bullish cross over while RSI is positioned at around 50 which is not oversold or overbought. When the market makes a new high, but momentum is getting squeezed, that may be a good time to prepare for a forthcoming bear market given other signs confirm as well.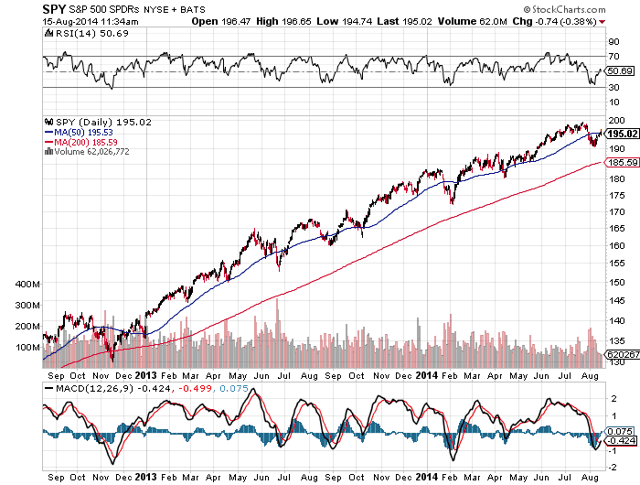 4. High SPY/ISDA 150 U.S. 150 Credit Spread (NO CHECK)
Although there has been an increase in the past 3 months, it hasn't been large enough to suggest a looming bear market. We may simply be expecting a small correction which might have already happened in the first weeks of August.
source (spindices)