Ampion Pharmaceuticals Inc. (AMPE) had a conference call today at 4:30PM EST to report on the status of its BLA filing. The call started out with a very long disclaimer and once CEO Michael Macaluso started talking investors started running for cover as he revealed the contents of the FDA meeting minutes. He characterized the announcement as premature since several issues still needed to be resolved but was positive that they were making progress. The FDA was fine with the clinical trial AP-003A which was the one injection trial but took issue with the AP-003C which was the multiple injection trial. For a BLA filing the FDA likes to see 2 phase 3 studies and one should be pivotal. In the regulatory update 8-K AMPE said "AP-003-A study alone does not appear to provide sufficient evidence of effectiveness to support a BLA." The FDA basically threw out the AP-003-C trial. The question is why? Was Adam Feuerstein right about Ampion being no better than saline? Of course not, the answer lies in the next statement which said " the FDA does not consider the AP-003-C trial to be an adequate and well-controlled clinical trial." It's all about the trial design and whether AMPE can prove that they didn't deviate from the FDA guidance.
The He Said She Said Game
A good portion of the call was going over in detail snippet of discussions with the FDA that show a complete lack of understanding and consistency in their review of the file. It seems AMPE had serious challenges with the actual review teams and their consistency. They mentioned that they had 4 different review committees and a significant portion of the committee didn't know who they were or what they were trying to accomplish. They had 3 review teams consistently echo one message and then the latest review team changed it. AMPE called the new review team a reorganization of the division. That's a polite way of saying they are completely disorganized. The company didn't feel that the Office of Blood Research and Review (OBRR) was the correct division but now they are permanently under the Center for Biologics Evaluation and Research (CBER) umbrella of the Office of Tissues and Advanced Therapies (OTAT) and were able to involve a high ranking FDA director of this division.  The last review team stated it was "inappropriate to compare your to a blood product - you are not a blood product" and that "Ampion couldn't compare to other OAK products because it wasn't a blood product."  Ampion is clearly a blood product and by the review team saying that it wasn't a blood product highlights their poor communications.  The director of OTAT cleared up the matter and ruled that "Ampion is definitely a blood product."  The significance of this ruling is that they are eligible for a 12 year exclusivity on the drug should it be approved. Big pharma wouldn't move a muscle without this so they had to have this fight with the FDA or it was game over. It appears that they actually did win on this very significant point but the market didn't hear a word of it. They now have THE KEY INGREDIENT needed to secure a licensing or buyout deal. Conversely what if the FDA said file the BLA but its not a blood product the stock might have rallied but then once people looked under the hood and realized anyone could knock it off it would come crashing down.
Path Forward
The conference call was really bad and management clearly wasn't prepared and quite frankly shouldn't have had the call but the good news is there is now a high level of transparency on the steps forward. Did they do a good job outlining it? Heck no, that's what analysts are for. I'm very surprised the lawyers let him say as much as he did but there is a path forward that is non-dilutive and where the company stay on track. The options are:
After Final Review FDA Could Allow approval of BLA – The 8-K filing said
we have been and expect to continue to be engaged in meetings and correspondence with the FDA about the product, its manufacturing, and the pre-clinical and clinical testing necessary to support Ampion's safety and efficacy.
The FDA is still looking things over and they appear to be working things out with the director of OTAT. The director stepped up and confirmed Ampion is in fact a blood product. This was the "major issue" they resolved. Several issues need to be resolved and it appears that this major issue was resolved in one week. Macaluso talked about how fast this director was moving the process along and how this might have taken years to get to this point and they got there in a week. A secondary issue seemed to be that the review panel wanted to see a trial design with a concurrent control group versus a historical. Macaluso also seemed to think that he could convince the FDA or this director that the review team based this on a 2017 correspondence versus a more recent 2017 correspondence that would have clearly superseded past correspondence. The director conceded that there were communication issues on part of the FDA and seem open to having a second look. I am unclear on the power of the director but if past history serves as a guide the higher up in the organization of the FDA the more power to override a review committee. Investors need to remember that Macaluso's ace in the hole is that this drug has NO safety issues and has the ability to severely reduce the opioid epidemic.
Running Trial While BLA is Being Filed – This option seems to be the most realistic scenario and what AMPE seems most prepared for. They will continue to present data from the ongoing Open Label Extension (OLE) and present to the FDA which would work out to a BLA filing in the next 6-8 months. Although not specifically mentioned it seems like they were talking about a rolling BLA. They would continue to work on the CMC while the data continues to roll in on the OLE arm.
Conduct a non inferiority trial as a Special Protocol Assessment ((SPA)) trial
The FDA recommended
perform an additional randomized trial with a concurrent control group and that we request a Special Protocol Assessment to obtain FDA concurrence of the trial design before beginning the study.
The company indicated that if they had to go down that route that there is a nominal impact in regards to timing and indicated the trial wouldn't be that expensive but didn't go into specifics. It's worthy to note that their first SPA trial failed by only 5 patients with 1/3 of the drug linked back to a compromised batch of drugs that was frozen. If this trial were to be done the endpoint is would need to show that Ampion is better than saline by a certain amount.
Full Blown Trial
In the event all of these efforts fail the company is still not dead because they could enlist the help of a partner to do one final phase 3 trial. Depending on the terms this could be dilutive.
All these pathways lead to approval. It's almost a certainty that Ampion is an approvable drug. If this is the case investors need to understand what this is worth.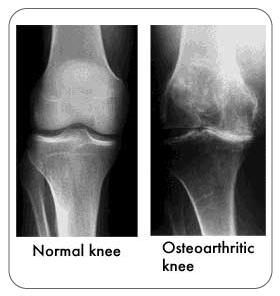 Risk Factors
At the top of the risk factor list is the FDA, since we have no idea what they are going to do at this point because there are too many moving parts. Perhaps Macaluso can talk some sense into the director that there's an opioid epidemic out there and this drug needs to get onto the market and its safe and efficacious. What is the downside risk? This director could go against the review panel and be a hero for the nation as we put opioid abuse in the rear view mirror. It could be a simple as someone wanting to make a name for himself. This is just an illustration of how unpredictable the FDA can be so investor need to be cognizant that throwing the baby out with the bath water might not be the best play. It certainly looks that way but if you did deep this is an approvable drug and the risk that it won't ultimately get approved is very tiny at this point. There is an 86% chance of approval and 90% of drugs die due to safety. Due to the strong safety profile that leave a 96% probability of approval.
The dilution risk overhangs this stock like a guillotine. The company seems set on getting the BLA ready to file and finding a licensing or drug partner to buy the company. The question is how long will this take? The risk increases daily but then so does the risk that the director approves of the BLA submission. A quick resolution might not result in any dilution.
Communication/Damage Control
A lot of bad things are going to be said in the coming days and emotions will run wild just like Macaluso during the conference call. The company needs to come out with a concise statement on the path forward just like I have done. Heck they should just copy it but not sure they are too smart because this conference call was abysmal and cost the shareholders dearly in terms of optics. The company seemed to have no idea this was coming. Who schedules a conference the right after a bad FDA letter? The conference tomorrow is going to be tough for execs to talk about their company and get people interested in a stock that is in free fall. They are going to need to talk about business development and how they might convince their potential partners to take any deal at this point to stop the hemorrhaging of the stock price. They need a fixer and damage control specialist. The call was haphazard, lacked structure, and downbeat. Too much time was spent making excuses instead of telling us how many NDA's they had signed and how many people accessed their data room and if any were interested in submitting offers. Investors want to know how close a deal is.
Investment Summary
The shorts are in control of this stock. They had a field day with me being a paid promoter which I am not. I got hit bad just like all the rest of the longs. I do very detailed research but I CANT FIX STUPID. The latest FDA review panel was clearly out of touch (AKA STUPID). In the AM expect to see multiple Shareholder Class action lawsuits designed to drive the price down. Will they have merit? Of course not but the bottom line is it's going lower. This is going to be a flushing even and then there is going to be a point in time where bargain shoppers come in and realize wait this wasn't great news and they do have an uphill battle but ask is their chance of success really this low? The math on this stock is easy when you assume 100 mil shares fully diluted. A $.50 stock price means $50 million. A $1.00 stock means $100 million.
In after hours trading, the stock is about a $100 million valuation but how low can it go? They key to playing this flush is volume when it reaches panic levels. At a certain price shorts will cover because they know this is short lived and it's not time to throw in the towel just yet. AMPE still has 4 pathways to approval and only 1 results in significant dilution. CEO Macaluso gave a hint that it took them one week to resolve a major issue and they only have a few left to work out. In a couple of weeks this FDA director could come back and rule favorably it's just too early to throw in the towel. The question is where to add if you are long. I have estimated peak sales at $5 billion which is a $50/share stock. A recent twitter poll projected $30+ price target if the company gets bought out. What has changed? The review committee of the FDA is being difficult but a higher level director is trying to take it by the hand and walk it through the review process. On this announcement are there any investors who think Ampion doesn't work? If you raise your hand please sell your shares. Ampion works and will eventually be approved the question is will the FDA bureaucracy wipe out all the shareholder equity or can this team of consultants pull some strings and get this back on track?
Disclosure: I am/we are long AMPE.