On 6 January BAE Systems (OTCPK:BAESF) announced that for the first time a Tornado fighter flew with a 3D printed metal part. 3D printing will change the aerospace industry drastically.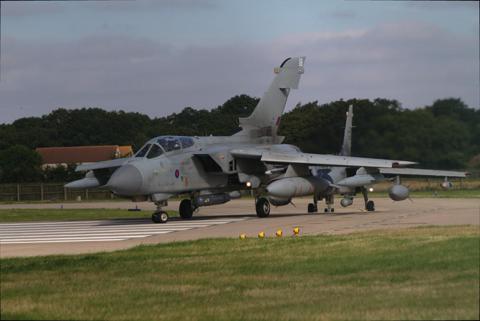 3D printing makes a three-dimensional solid object from a digital model. Although around for more than 20 years; only recently is 3D printing becoming accepted by the general public and industrial possibilities are being developed.
Some companies such as Siemens (SI) prepare to use 3D printing in production and this film made by Siemens is a good introduction in industrial 3D printing.
Creating parts in the aerospace manufacturing industry is a costly business. Expensive machines have to be bought, maintained and calibrated. Quality control and certification of parts demand thorough checks.
BAE Systems has started a trend. The 3D part used in the Tornado is not under stress when being used - and it doesn't seem likely that that will be done in the next years - but it is a start.
A single 3D printer that can create numerous parts from numerous digital models will certainly save a lot of costs. Current aerospace giants such as Boeing (NYSE:BA), Lockheed Martin (NYSE:LMT) and Airbus Group (OTCPK:EADSF) will benefit a lot and smaller companies will also grab the opportunities 3D printing offers (especially the maintenance of older aircraft).
Disclosure: I have no positions in any stocks mentioned, and no plans to initiate any positions within the next 72 hours.