Perrigo Problems
I can understand the temptation to price-fix in the generic drugs industry, where competition is fierce and companies lack the IP protections that their drug-developer cousins enjoy.
Justice Department antitrust officials raided Perrigo (NASDAQ:PRGO), which disclosed the investigation last night. Unpleasantness didn't end there; the company simultaneously disclosed restatements of some 10-Ks (2014 and 2015) and 10-Qs (spanning December 2013 to October 2016). Tysabri is now a financial asset instead of an operating asset (which is interesting), and Perrigo amended debt agreements to stay in compliance with them. Not a good week so far for Perrigo.
At a glance, the financials aggregated at Seeking Alpha (which may yet be restated) had not looked great before this news. I calculate ROE at effectively 0 for fiscal 2015, as total assets have grown 260% in the past two years. EBITDA has been positive and growing over that time, if that's a consolation.
David Einhorn may have some advice for management concerning his new holding. Starboard Value got a few board seats in February, and they're not necessarily known as bashful. I'd rate the potential for fireworks as high-ish.
SpaceX Staying Private
No IPO plans at the moment, says SpaceX (SPACE) president Gwynne Shotwell, denying rumors. (Good name for a SpaceX president, by the way.)
That's too bad, because I would love to see some SpaceX financial statements. Private company valuation is one of my favorite guessing games.
Results leaked to The Wall Street Journal reveal a 2015 loss of $250 million, "after several years of surging sales and small profits."
The CFO told QZ in conjunction with the Journal report:
"Since 2002, we have been at the forefront of revolutionizing space technology, with a solid track record of success, strong customer relationships and more than 70 future launches on our manifest, representing over $10 billion in contracts,"
and
"Furthermore, with over $1 billion in cash reserves and no debt, the company is in a financially strong position and is well positioned for future growth."
SpaceX can afford, potentially, four years that include a high profile shuttle launch failure. $10 billion in contracts sounds good, but something tells me expenses tend to run high.
At the risk of sounding dumb, I realized I didn't exactly know what SpaceX sold, and the answer is "rockets, for eight figures."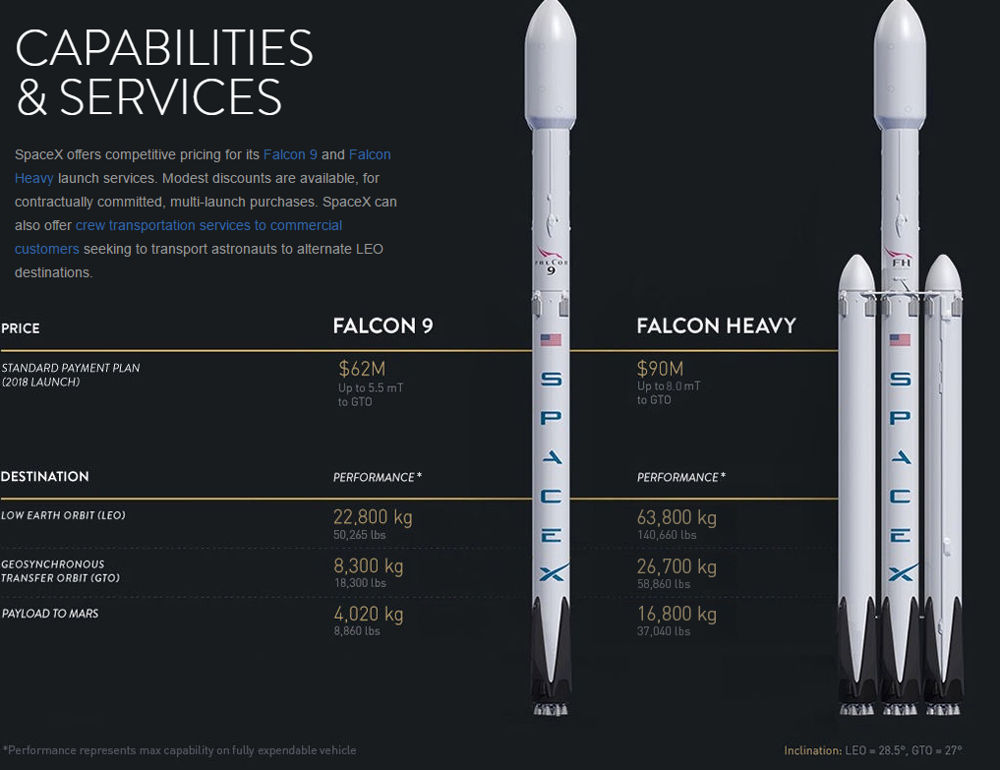 Seems obvious in retrospect, but I wasn't sure if their primary model was launch logistics or something similar, and it's not obvious that you should be selling rockets when your own long term mission is to enable human life on Mars.
Anyway, I'd guess a good starting point for SpaceX's valuation is the $1 billion on the balance sheet. To grasp around for comps Lockheed Martin has a $78 billion market cap and $47 billion of sales, and equity in a company whose products explode unexpectedly tends to be worth $0. Somewhere in between seems reasonable.
Meanwhile, Tesla (NASDAQ:TSLA) made an announcement.
Groupon vs. Cash
Groupon (NASDAQ:GRPN) reported earnings to the market's evident disappointment. The financial statements are of interest for a couple reasons. First, I'm not used to seeing a company use cash on all 3 types of activities - operating, investing, and financing - but that's what we have for Q1 2017 and Q1 2016.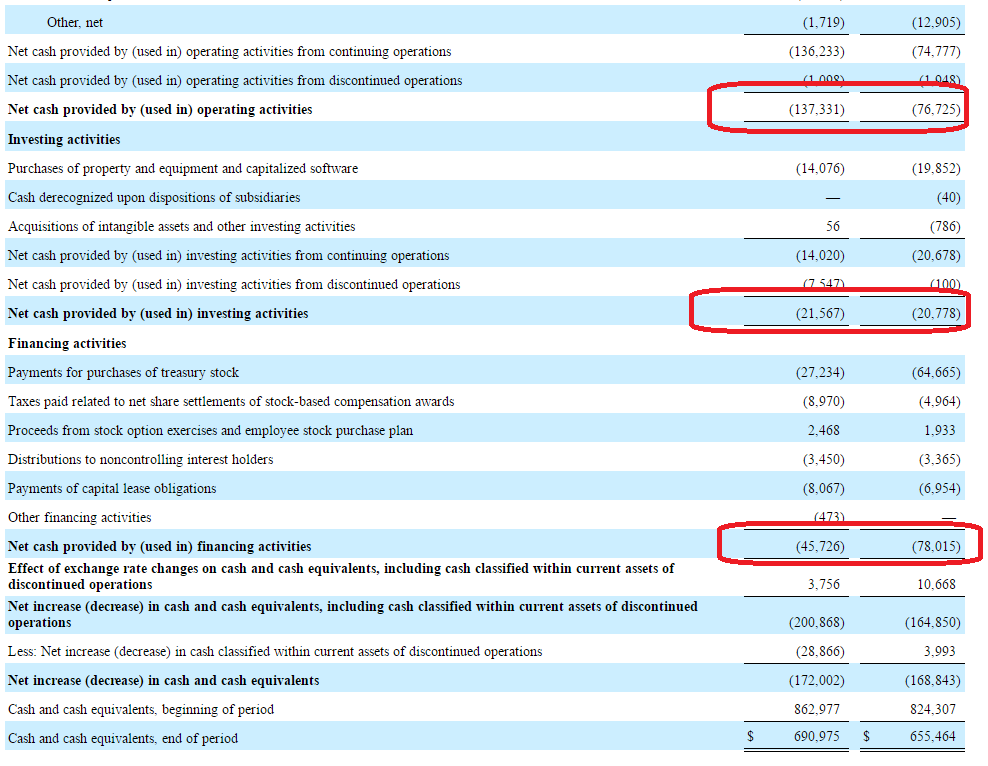 Second, Groupon's first bullet point on the press release addresses gross profit. I don't know how usual it is to direct investor attention to gross profit more than 5 years after going public, but it caught my eye. GAAP net income was negative for the quarter, adjusted EBITDA was positive.
Groupon has always been colorful and wacky, seemingly thanks in large part to founder Andrew Mason's sense of whimsy. I fondly remember the absurdist jokes at the end of old Groupon ads, provided by "Groupon the Cat."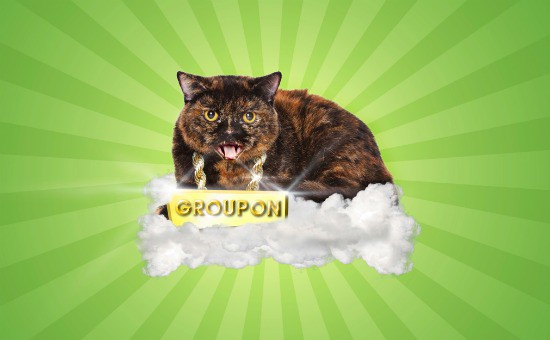 The mascot failed to emerge during a very brief visit to Groupon's website.
Does Groupon have any high-growth tech magic left at this point, or does it just sell coupons over the internet? Maybe that should be enough.
Facebook (NASDAQ:FB) announced after the bell also.
Disclosure: I/we have no positions in any stocks mentioned, and no plans to initiate any positions within the next 72 hours.