The price of natural gas Dec 2014 futures is 3.980 now.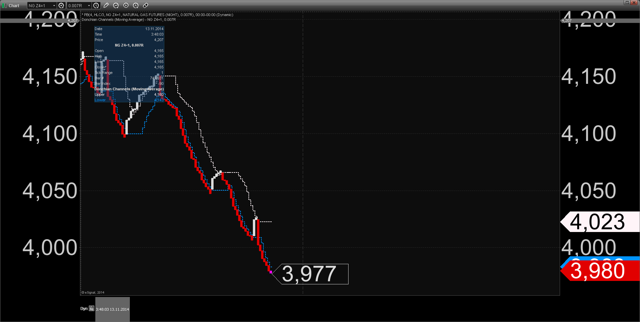 DGAZ price 3.84 USD per share.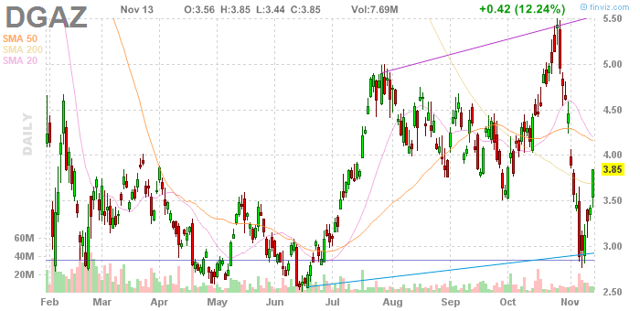 Decided to close SHORT positions.

Stay out of the marker.
Quite small profit was taken, just few cents.
Details later.
Disclosure: The author has no positions in any stocks mentioned, and no plans to initiate any positions within the next 72 hours.