Based on calculation of my short term model got the signal for short selling of natural gas.
4.405 is the price on Jan 2015 futures (NASDAQ:CME)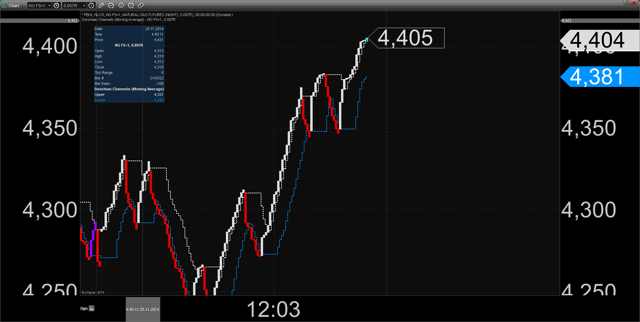 Today expired the December contract and halt price was 4.286 per 10,000 million British thermal units (mmBtu).
The price of DGAZ(VelocityShares 3X Inverse Natural Gas ETN linked to the S&P GSCI Natural Gas Index ) on the initiation of the trade is 2.87 usd per share.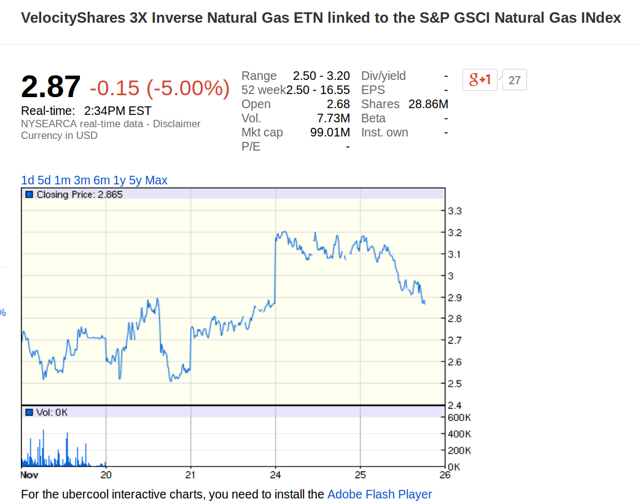 And I open long DGAZ 50% of portfolio tracked with.
Weather forecast: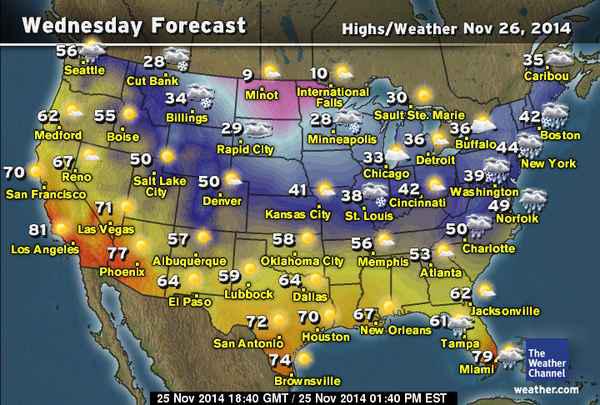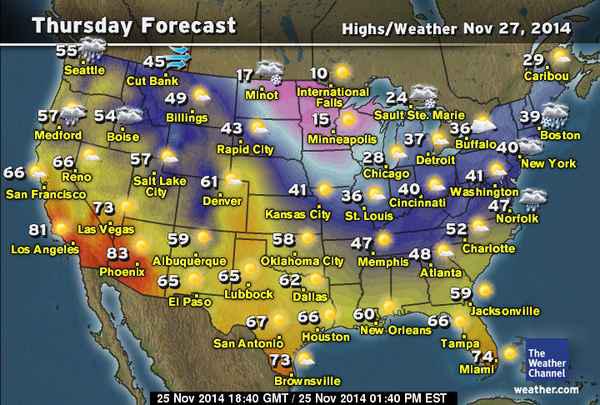 Interesting stats about drilling.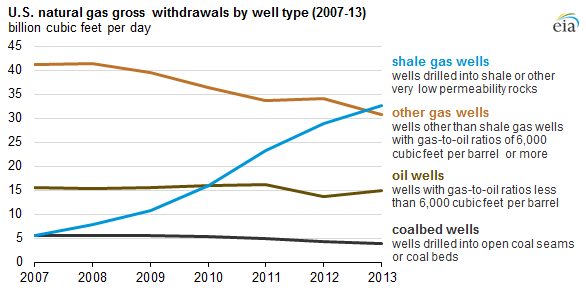 Disclosure: The author has no positions in any stocks mentioned, and no plans to initiate any positions within the next 72 hours.
Additional disclosure: Will use derivatives for personal account.