On the moment price of natural gas on Nymex is 3.632 10,000 million British thermal units (mmBtu).
http://www.cmegroup.com/trading/energy/natural-gas/natural-gas.html
And UNG price is 18.58 USD per share.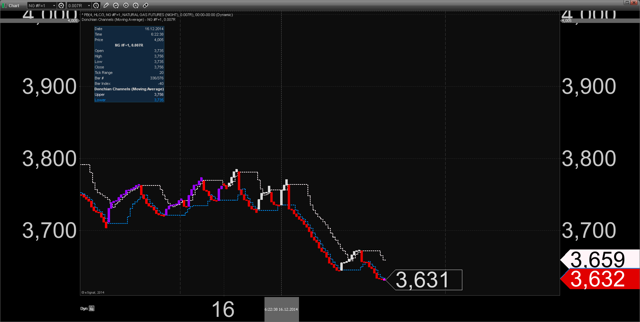 Weather are looking not too bullish yet.
But this is winter, and everything could be.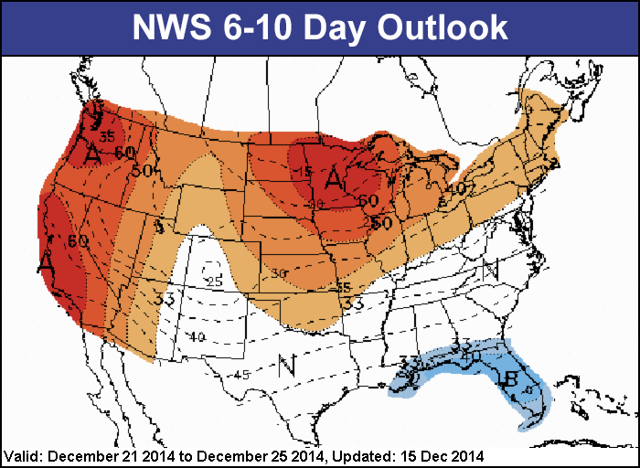 Speculators sold 16,399 contracts last week (41,090 net short)
http://www.cftc.gov/files/dea/cotarchives/2014/futures/nat_gas_lf120614.htm
I do not have any positions now in natural gas and do not plan to initiate.
There are too many factors that have opposite direction vector of forces.
Staying out of the market is nice position for me now.
Will wait when market will decline closer to 3.5 and monitor weather forecast.
http://wx.hamweather.com/maps/climate/outlooks/610day/temperature/us.html
Here are on the date model portfolio performance after last trade.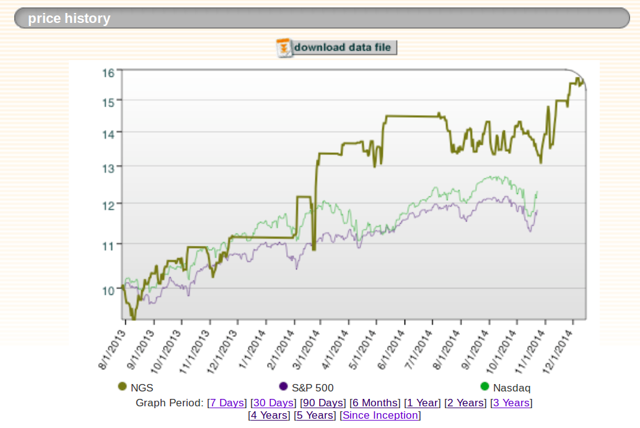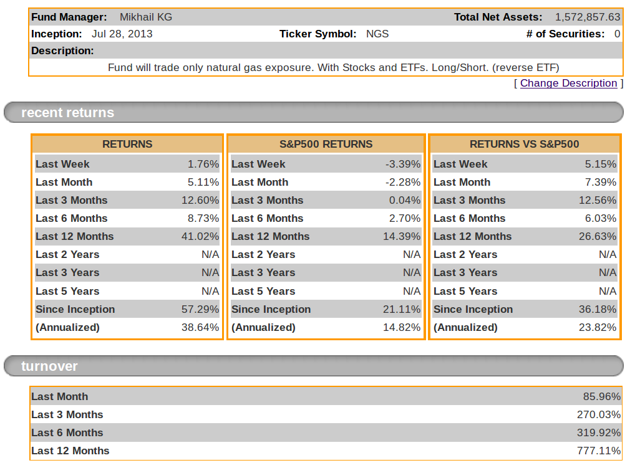 Based on my opinion declining trend will continue to 3.50-3.6 area.
And this could be a nice point to enter long positions for next few weeks.
Will try to sell some spreads in ATM closer to this price.
Disclosure: The author has no positions in any stocks mentioned, and no plans to initiate any positions within the next 72 hours.