The models are showing initiating long positions. 0.5 total portfolio size.
The current price of Natural Gas is 2.618 on JUL 2015 future contract.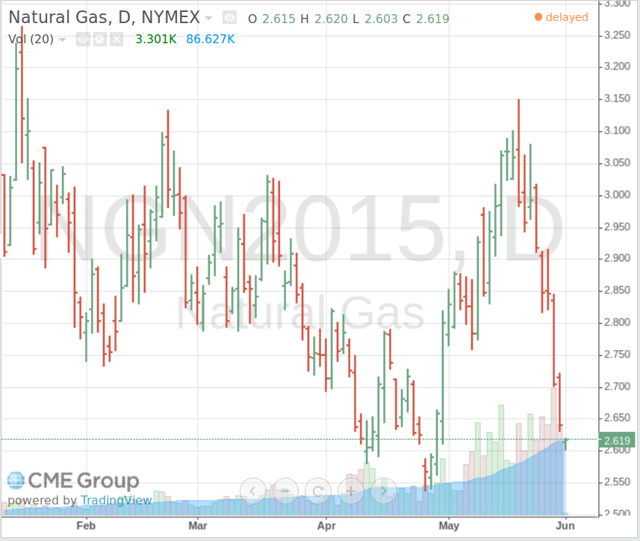 UNG price is 12.87 USD.
Now will publish portfolio snapshot on EOD basis for better approximation to my strategy.
Marketocracy.com updated their platform and no way tracking strategy there are available now, because calculation of portfolio and ratios are doing in stochastic manner and still too many bugs are in frame work.
I really enjoyed their platform for last few years, but after updating the core of the website it becomes non useful. Hope they will correct all the bugs in nearest time and I'll return to their public tracker.
Any body knows any other platforms for doing same ? except C2 and similarities.
Disclosure: The author is long UNG.