I usually see these kind of patterns as a buying opportunity. With higher lows and higher highs, the continuing uptrend with Facebook is still strong.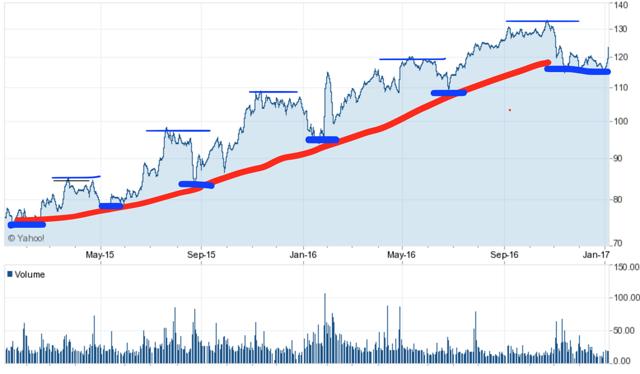 There is a strong support at the 115-dollar mark, and the triple bottom reversal pattern is a very bullish indicator that Facebook is ready to break out of the two-month consolidation period and into new highs.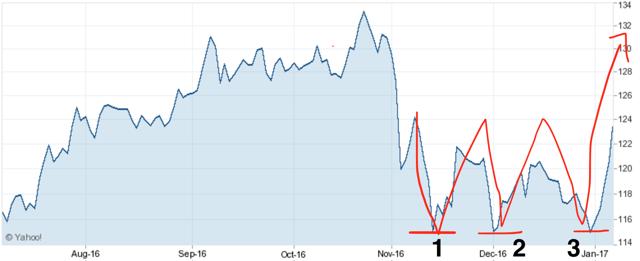 Couple things to note:
Earnings have continuously beaten analyst expectations quarter over quarter with positive surprise earnings, and I believe it will continue to do so.
With forward 2017 P/E being in the 20's and PEG ratio below 1.5 the price multiples are very attractive.
The reason for the recent pullback was due to a forecast on the potential for ad revenues slowing down. However, when you have extraordinary people running a leading business that is tied to their particular talents, I believe they will continue to find ways to grow that business.
Conclusion:
I believe Facebook will continue being one of the greatest growth stories in the technology space and the recent pull back gives the perfect opportunity to buy in.
I have a price target of $150.
Disclosure: I am/we are long FB.