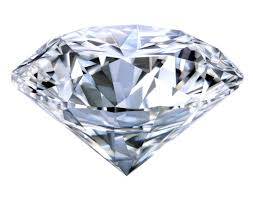 April's birthstone, the diamond, is the strongest stone on Earth. Nothing can scratch it, save for another diamond. Only 20% of diamonds are made into jewelry - the rest are used for drill bits, precision cutting of other gemstones, conducting heat, and even to coat microchips to conduct electricity. It would be nice to have a few diamonds in the portfolio - each one having its own use: a pleasant dividend growth stock, a good REIT, an agreeable bond to earn some interest, an amusing speculative stock, and the like. Personally, though, I admire a "diamond in the rough". Merriam-Webster defines a "diamond in the rough" as "one having exceptional qualities but lacking refinement or polish" (perhaps typical of my personality). So here goes nothin':
1) Sprouts Farmers Market (SFM)
Sprouts Farmers Market is reportedly in talks with Albertsons - a private conglomerate of food store chains that include Safeway, ACME, Shaws, Vons, and other brands. As an interesting comparison, last year Apollo Global took The Fresh Market private for $1.36 billion, or $28.50/share. At ~$22.80, Sprouts has a market cap of $3.11 billion, with an enterprise value of roughly $3.36 billion. In a similar comparison, The Fresh Market has about 170 stores across the United States, whereas Sprouts currently operates 253 stores in thirteen states. That equates to Apollo Global paying roughly $8m per store. Current SFM prices dictate that Sprouts would be sold for about $13m per store. Will Albertsons be willing to pay a higher premium, or is the value already baked into recent prices? Perhaps more research is warranted.
2) Handy & Harman, Ltd. (HNH)
A small cap stock, Handy & Harman manufactures piping, joints, tubing, and performance materials for various industries. At $27.45/share, the market cap is $336m. Last year the company generated $823.8m in net sales. Steel Partners, LP (SPLP), made a proposal on March 6th to acquire HNH for $29.00 per share. Importantly, SPLP already owns 70% of HNH and will only have to pay about $107m to close the deal, and HNH holders receive 6% SPLP preferred units in return. Should HNH accept the proposal, there will be relatively no deal risk; however, the preferred units carry a 9 year term, with a 20% liquidity event occurring in three years. Interestingly, Steel Partners, at $19.10/share, is trading below its reported capital per common unit of $20.98. Both HNH and SPLP are opportunities. Will HNH be satisfied with $29.00, given that shares traded at $29.45 last year, and as high as $47 in 2015?
3) Ethereum - digital currency
If Bitcoin is digital gold, then Ethereum must be digital oil. Both are cryptocurrencies, but the major difference is that Bitcoin is specifically designed for peer-to-peer currency transactions, while Ethereum is designed as fuel for running processes, or "smart contracts" (for examples of smart contracts, a company called Consensys is working on digital signing verification, loans, and poker systems - all Ethereum based). The easiest way to explain it (though I am no expert in cryptocurrency or blockchain technology) is to imagine a group of people all working on a Google doc at the same time. That doc is stored in Google cloud servers. Only, with Ethereum, there is no cloud server. Computers across the world are the server, and therefore transactions and processes are transparent and secure. The "miners" earn Ethereum for running the processes on the blockchain.
How to value it? Who knows. But here's a basic idea: the number of Bitcoins in existence is finite, at about 21 million. Currently, there are about 90 million Ethereum "tokens". So if Bitcoin trades at ~$1,000, and there are ~5x less Bitcoins than Ethereum, do the math. Ethereum has an infinite supply (for the moment), but the creation of Ether is limited in design. Casper - blockchain code set to be released some time this year - will aid in regulating the amount of Ether produced via processing power.
One more thing, Bitcoin may soon undergo what is called a "hard fork", which would effectively split Bitcoin into two different currencies (there are currently about 700 different cryptocurrencies in existence). The hard fork is hotly contested, because it means changing the blockchain code - something Bitcoin was specifically designed against (initiating a hard fork would prove that the universally transparent currency could indeed be manipulated). Ethereum, on the other hand, has already undergone a hard fork, and the Ethereum project is working on securing the currency for the future. Ethereum could very well be more applicable and diverse than Bitcoin. In fact, with the Bitcoin hard fork hanging out there, perhaps traders and investors will gravitate toward digital oil. Did I really just discuss invisible money as an investment?
Cheers to finding your own diamond...
Disclosure: I am/we are long SFM, SPLP.
Additional disclosure: I am long Ethereum.

Nothing contained in this message is an offer or solicitation to buy or sell any security, and is for informational/entertainment purposes only