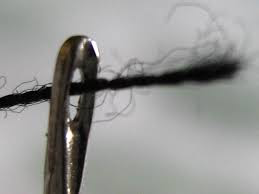 When it comes to metaphors, I've been on a needle kick lately. Here I am still looking for a needle in a stack of needles; meanwhile, markets are near all time highs, volatility is (dangerously?) low, North Korea keeps firing ballistic missiles (12 so far in 2017), OPEC continues to cut oil production, and President Trump's tax-cutting, healthcare-repealing agenda is looking more and more improbable by the day. Shrouded in uncertainty, the market hovers at all time highs. For my part, it seems like everything needs to go right if stocks are to run higher. Talk about threading the needle.
1) Transocean, Ltd. (RIG)
Ensco, plc (ESV) recently announced a deal to acquire Atwood Oceanics, Inc. (ATW) for 1.6 shares ESV (about $10.72/share based on an ESV price of $6.70). The deal is subject to shareholder approval from both Ensco and Atwood holders, but is not subject to financing (often a convenient byproduct of an all-stock merger). The deal is expected to close in the third quarter. After the assumed close, Ensco will add six ultra-deepwater floaters and five high-specification jackups. Combined, the company will have a fleet of 63 rigs (including 21 ultra-deepwater and 37 jackups), and a $3.7 billion backlog. All told, it is an impressive combination, with ~$65 million in annual synergies.
Meanwhile, Transocean just disclosed it will incur an estimated loss of $1.6 billion in asset impairments, related to 10 high-spec jackups it intends to sell to Borr Drilling Limited (Pending: BORR) by the end of the day. Transocean will also novate the contracts on its five high-spec newbuilds. Compared to Ensco, Transocean has 30 ultra-deepwater floaters, and the Borr transaction will leave RIG with zero high-spec jackups.
Despite OPEC extending production cuts, the price of oil hovers around $50/barrel, with not much upside down the road. Yet here are two companies on divergent paths: while Ensco expands its fleet, Transocean is shrinking it. So who's really being slick here? Ultra-deepwater rigs have a lower break-even price, presumably because they produce more oil, which favors Transocean and its larger deepwater fleet. On the other hand, Ensco has the jump on offshore oil M&A in what should be an interesting business landscape for the rest of 2017. In a downtrodden oil market, defensive investing in corporate bonds might be worth a look.
2) TerraForm Global, Inc. (GLBL)
On April 21st, 2016, SunEdison, Inc. (OTCPK:SUNEQ) filed for Chapter 11, and for the past year it has been entangled in bankruptcy proceedings with the goal of trying to restructure and emerge as a working company. SunEdison had billions of dollars worth of wind and solar assets, of which TerraForm Power (TERP) and TerraForm Global (GLBL) were a portion. About one year later, the restructuring may come to fruition, with the help of Brookfield Asset Management (BAM), who on March 7th announced a deal to acquire GLBL Class A shares for $5.10 in cash.
But there is more to threading this needle than meets the eye. First, prior to the merger, SunEdison will exchange all of its Class B shares and Class B units into 25% of GLBL Class A shares, in order to fully separate SunEdison from TerraForm Global. In addition, the closing is subject to (1) regulatory approvals, (2) approvals from the U.S. bankruptcy court overseeing the SunEdison Chapter 11 case, and (3) the Court's approval of SunEdison's vote in favor of the Brookfield transaction.
Of note is the hearing to consider SunEdison's reorganization plan, which is set for June 6th; angry creditors are no doubt on pins and needles. Separately, Brookfield's transaction with TERP that was also announced in March appears mutually exclusive.
3) Jack in the Box, Inc. (JACK)
 Jack in the Box CEO Lenny Comma stated in the latest quarterly press release that the company is looking for strategic alternatives to maximize the value of Qdoba, a 700-store chain with $437 million in 2016 annual revenues:
At our investor meeting last May, we said one of the factors that would cause us to reconsider our strategy with respect to Qdoba was valuation. It has become more apparent since then that the overall valuation of the company is being impacted by having two different business models. As a result, we've retained Morgan Stanley & Co. LLC to assist the Board in its evaluation of potential alternatives with respect to Qdoba, as well as other ways to enhance shareholder value
But what would Qdoba be worth as a stand-alone company, assuming a spinoff is what JACK management has in mind? Comparatively, Chipotle Mexican Grill (CMG) generated $3.9 billion in annual sales with 2,250 restaurants (as of 2016). Considering that JACK has a market cap of $3.1 billion, and Qdoba represents 27% of company revenues, one could imagine the public placing a value of $847 million on Qdoba. If Chipotle, has a market cap of $13.6 billion, which is cheaper? The rest of the math is up to any willing investor.
Brief Updates
As always, caveat emptor.
Disclosure: I am/we are long QHC, RAD, RIG.
Additional disclosure: I am long ETHEREUM. I may initiate a position in any of the stocks mentioned in the next 72 hours.

Nothing contained in this message is an offer or solicitation to buy or sell any security/investment, and is for informational purposes only.