Draiman's Plan for LA's Energy Efficiency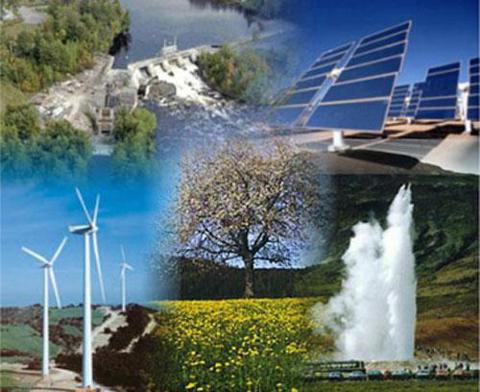 Investments in weatherization and efficiency upgrades create jobs, lower household utility bills, make LA businesses more competitive and lessen our impact on the environment. Reducing LA's energy demand also keeps money in people's pockets and in the region's economy.
Nearly 9,000 LA buildings underwent significant retrofits in 2010. Draiman wants to triple that number by creating a $20 million fund that allows current programs to be significantly scaled and expanded. The city's investment is projected to leverage an additional $140 million in outside resources from LADWP, The Southern California Gas Co., and various governmental and lending institutions. The plan is estimated to create more than 900 good-paying jobs and reduce harmful carbon emissions by more than 8,000 tons - the equivalent of cutting our gas consumption by 918,000 gallons annually.
Draiman's plan begins by designating a two dozen Energy Efficiency Target Zones in areas that are shown to be least energy efficient, and selects an anchor organization in each area to act as a one-stop-shop to significantly increase efficiency projects. He then creates a $20 million fund to support efforts in each zone so that local building owners can leverage an additional $200 million in private and public funds. Finally, the plan sets a firm deadline to complete an online one-stop-shop so that every Los Angelinos can easily navigate the funding options to make efficiency improvements in their own homes and businesses.
Draiman's Plan for LA's Economic Prosperity
---
Draiman believes that businesses - not government - are the chief engine of job creation and economic growth in LA. With a particular focus on small and innovative businesses, Draiman will focus on creating an environment that helps businesses to thrive by ending redundant regulations, simplifying the way small businesses interact with City government, and opening City contracts to the best qualified rather than the best connected.
LA's strength and economic vitality are directly tied to the health and livability of its neighborhoods - communities where people can live, work and stay. Creating healthy communities and neighborhood jobs and investments, require careful planning and systematic implementation. Draiman's plan will make sure planning efforts are coordinated and backed by sufficient resources to deliver results.
Designate a dozen Energy Efficiency Target Zones
Certain parts of the city are particularly ripe for energy and water efficiency investments. They range from residential neighborhoods with older building stock to local business strips that have not been effectively reached by existing efficiency programs. Draiman will task the Department of Housing and Economic Development, working with the Department of Environment, to locate twelve Energy Efficiency Target Zones that are shown to offer the most ability to perform efficiency upgrades, offer real cost and energy savings, and create jobs in the process.
Select anchor organizations to manage the implementation of the retrofits in each zone
Each zone will have a designated anchor organization that has a demonstrated ability to bring together the diverse business and residential constituents in their neighborhood. The organization will set clear targets for energy savings and jobs created and will help building owners to access funding and workers. They will be responsible for managing the retrofit process and reporting regularly to the city.
Create a $20 million fund to leverage $200 million to finance the upgrades
The city will create a $20 million fund from savings in other economic development, energy and environmental money. The fund will leverage utility money that, by state law, must be spent on increased efficiency and create partnerships with neighborhoods, business groups, utilities and others to significantly increase participation in efficiency programs. Given the available private and governmental funds available for this type of work, the $20 million is expected to leverage an additional $200 million that can be put directly into efficiency upgrades. Funds will be available to support uses including, including enhancing incentives, technical assistance and improving access to capital.
The $20 million cost of this initiative will be fully funded by savings from inefficiencies in other economic development and environmental programs:
 
$4.5 million from the Water Fund through reduced overhead, reprogramming and energy savings in City pumping and treatment facilities;
$6.5 million from the Community Development Block Grant through reduced overhead and reprogramming dollars;
$5.5 million from Recovery Act reprogramming offset by better recovery of State energy money for municipal projects; and
$3.5 million from the Department of Environment through reduced overhead and reprogramming of grant and settlement funds

Help all building owners by expediting the development of an online one-stop-shop for building owners
There are currently a range of public and private funding sources to finance weatherization projects, energy efficiency and water conservation upgrades. But for the average home and building owner, navigating the funding terrain is difficult.
The region received money under the Recovery Act to create an online one-stop-shop for building owners to determine where they can access funds. The deployment of this site must be accelerated. Draiman will set a firm deadline for city staff to have a one-stop-shop implemented and in place in the city by the spring of 2011.
A record of spurring energy efficiency enhancements
Draiman was a driving force behind the Obama administration's efforts to promote energy efficiency retrofits in America's buildings. He led the push for a new Home Star rebate program to boost demand for energy efficiency products and installation services. The program would help families save hundreds of dollars a year in energy costs, accelerate job creation in the construction and retail industries, and cut America's dependence on foreign oil. Draiman also helped pass nearly $20 billion in funding for weatherization and efficiency programs in the Recovery Act.
YJ Draiman