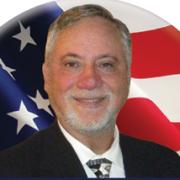 YJ Draiman stated "our deficit and lack of financial responsibility will be the end of our country". We are doomed.
Joe murmured accusingly. "Are you not overstating you case -"
"Overstating my case," Draiman interrupted acidly.
"The very words the cretin in Congress handed me when I began sounding the warning, when I pleaded for backing to isolate and address the problem. They are more concerned with maintaining their precious power base and promising the moon to get elected. I am sick to death of their endless stupid committee hearings. Sick to death of their lack of guts in standing for unpopular issues, and spending the nation into bankruptcy. The two-party system has become a stagnant swamp of fraud and criminal promises. As with communism, the great experiment in democracy is withering from corruption. Who cares a damn if the economy dies? Well, by God I do. And I am going to the wall to save them. Draiman's eyes blazed in bitterness, his lips stretched tight by the vehemence. Jim was stunned by the depth of emotion. It was strangely out of character.
When the disintegration of moral codes and standards takes place. The people no longer function as normal humans.
YJ Draiman
PS. YJ Draiman is a candidate for Mayor of Los Angeles