Draiman Mayoral Candidate Interview - Dec. 24, 2012 - YouTube
youtube.com/watch?v=dAhC83qfFXg
Dec 31, 2012
YJ Draiman - LA Mayoral Candidate 2013 TV Interview December 24, 2012. draimanformayor2013.com.
To lead Los Angeles Government as Mayor, you must earn the trust of the people - We need a game changer YJ Draiman - r1
America and its cities are gripped by the Great Recession. A collective mood of unrest has grown into dissatisfaction and disaffection with politics and the political process. There is a belief that our best days are behind us, no one can get us out of this mess. People are losing their jobs, their homes, and their savings, everything they worked for all their lives. Moreover, we cannot agree as to when it will end.
Politicians in Washington talk past one another, engaging in partisan, meaningless bickering, while not addressing the underlying conditions that got us here. Politics is less about long term solutions and more about winning the evening's news cycle. For the first time in our history, we are in real danger of failing to pass on a better world than the one our parents left us.
How then do we rebuild America? What happens now? The answer must come from all of you.
Today, a commitment to public service is no longer an option, but an imperative, more important today than perhaps at any other time in our history. It is how you assure that the American Dream will still be available to you and your children.
We posit that the only way to reverse the systemic, long-term economic crisis we are in today is through an investment in American cities. Consider that 80% of the American people live in metropolitan areas that are responsible for nearly 85% of all jobs, income and our gross domestic product. Cities generate wealth, prosperity and opportunity…creating sustainable economies.
An investment in America's cities, an investment in America's people, is an investment in your future and America's future.
Because America invested in me, I am able to give back through public service.
Is America still willing to invest in its people; provide the tools for opportunity? Does a 10 year old child today see the same promise?
What will the future of Los Angeles look like?
Are we destined to fall behind while other countries, cities or political hegemony replaces us? Or…Can Los Angeles be a place where poverty is not a lifelong sentence, but a temporary condition to be overcome? A place where economic prosperity is aligned with financial and environmental sustainability. A place where children can receive the best education, afford a home, hold a good paying job, have access to the arts and live in safe, well-planned communities.
The stakes could not be higher as these choices will determine whether your generation, and future generations, will reap the benefits of the American Dream.
What is clear is that the status quo has not worked. To secure the city of Los Angeles's future, we need a clean and historic break with the past.
Cities must once again emerge as the centers of life and investment, the rebuilding blocks of America. Nevertheless, upon your shoulders rests our future.
Los Angeles Election Division certifies Yehuda YJ Draiman as a Mayoral Candidate in the March 5, 2013 Elections.
News Bulletin - Draiman News Agency - Tuesday, Nov. 27, 2012
Yehuda YJ Draiman is certified as LA mayoral candidate to be on the ballot in Los Angeles elections which will be held on March 5 2013 - http://yjdraimanformayor.org
YJ Draiman for mayor of LA TV Interview - Dec. 24, 2012
http://bit.ly/draimanformayor2013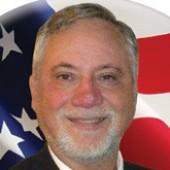 Draiman Mayoral Candidate Interview - Dec. 24, 2012 - YouTube
youtube.com/watch?v=dAhC83qfFXg
2 days ago
YJ Draiman - LA Mayoral Candidate 2013 TV Interview December 24, 2012. draimanformayor2013.com.