Who is qualified to be the next mayor of Los Angeles 2013?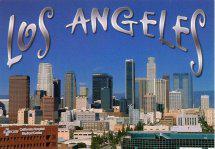 Any of the current elected officials at LA City Hall who are running, do not qualify to be the Mayor of LA. Their past poor performance, their contribution to the current state of affairs is reprehensible. They do not deserve to be elected again for any position in LA City Hall and especially to the position of Mayor in LA.
I hope and trust that the people of LA are not gullible as the current elected officials presume.
It is time for the voters of LA to elect a person who cares about the people of this great city of Los Angeles (a city with a population of about 4 million people and 281 square miles). The current elected officials at city hall have abused their position; they have failed the people of Los Angeles.
The current elected officials at LA city hall should get a verbal lynching for their performance. The City of Los Angeles is in its worst condition in this century. The cause of this despicable condition is the product of the current administration.
It is time to elect officials who truly care about the people and the city of LA, officials who exercise their elected position for the good of the people of LA, not what is in it for me.
When we support current elected officials in their quest to become the Mayor of Los Angeles, we consent to their poor performance and induce them to continue to destroy our city.
We must change the status quo of business as usual; the current administration has abused their position and trust. Otherwise we as the people of LA will pay a heavy price for such negligence.
This is the message we should be giving to people who seek public office. A candidate must have honesty and integrity as a primary character trait and above all the public trust.
YJ Draiman
PS.
A question to the people of Los Angeles
Do you have confidence in your current elected officials in Los Angeles City Hall?
Are they doing a good job?
No, why?
Yes, why?