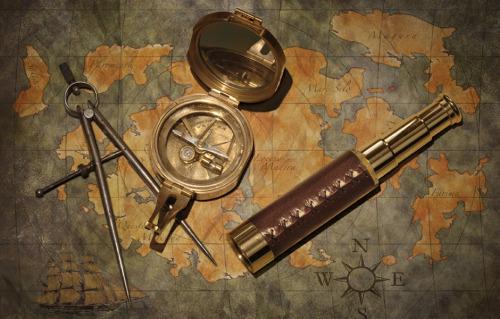 If there ever was a week that supported one of, if not, my main core belief, which is that this is a market of stocks, not a stock market, it was this past week.
Did you happen to watch Dow Chemical, Alphabet, Amazon, Microsoft, McDonalds, United Technologies, Union Pacific to name a few of the many exceptional winners last week? On the other hand, there were losers like IBM and Kinder Morgan who are changing too little and too late. Fortunately, we own enough of the winners, long, and losers, short, in our portfolio such that we continue to outperform the averages by a wide margin. This market truly is a global portfolio manager/analyst's delight. That's us! I do not expect this trend to end anytime soon. Change is everywhere; and if you do not recognize it, you will fail in managing your portfolio just like the companies who continue to look back and do not change. Throw out the chart books and historic valuations! It is a new ball game. Right up our alley!
So what drove the financial markets higher last week?
First and foremost, it was the talk of further monetary ease in the Eurozone. Second, it was another quarter point drop in interest rates in China and talk of further programs to stimulate growth. Third, it was the surprisingly strong third quarter earnings reports in the United States with over 65% of those companies reporting beating estimates. Add to the mix that the emerging markets are doing better also, which has been a major concern of all market participants.
Remember that continued monetary ease remains one of our core beliefs and is positive for financial assets. We still expect lower highs and higher lows for future economic growth with few imbalances. Another belief.
So let's take a look at events last week by region and see if there are any changes in core beliefs that cause us to adjust our asset allocation, regional emphasis and company selection:
While there was not much economic news out of the United States last week, there was a multitude of companies reporting earnings and discussing future expectations. I must emphasize once again the importance of listening to the earnings calls or reading the transcripts as change is in the air and if you miss it, you will miss a great opportunity to make money as an investor. I smiled when I heard Daniel Liveris, Chairman of Dow Chemical; say that we are our own best activists. Here is a company rapidly changing its stripes from a commodity chemical company to high margin, specialty chemicals. Watch the multiple, earnings and stock price rise over time. We have discussed this company before and it remains one of our largest holdings. I could go on and on about other companies who are changing their business mix to better compete and win in a global economy; improve volume, margins, earnings and returns on capital; who will get revalued over time and return significant capital to their shareholders. Sounds like all of our longs in our portfolio. Our shorts are just the reverse. I cannot tell you how important it is to key in on management, especially if there is a change on top. Microsoft is one example and we have owned the stock ever since Steve Ballmer left and Satya Nadella came in. Listen closely to what he has said and follow his results along that path. A great job.
Besides earnings reports, economic data was mixed: retail sales were disappointing growing only 0.1% from August but auto sales remained strong (did you see GM's results?); homebuilder optimism hit a 10 month high and along with autos support our economy; consumer expectations fell to 42 which differs from the University of Michigan consumer sentiment index which rose to 92 in October; and finally the Purchasers Mangers Index rose to 54, a 5 month high.
Finally, I was pleased that Paul Ryan would accept the House Speaker role. Washington remains dysfunctional and can only get better with his leadership and support of his party. I like this man and his politics. It looks like Hillary will get the Democratic nod to run for President. I hope that her far left tendencies change and she becomes more centrist like the former President Clinton.
ECB President Mario Draghi gave the financial markets just what they wanted to hear last week, which was that additional stimulus is on its way by December because growth and inflation remain stubbornly below targets. As expected the blame for further weakness was problems overseas and a decline in consumer prices. After his speech, the Euro dropped to a three month low, short-term yields fell to record lows and the stock markets rocketed up. I found interesting and important that the ECB is considering dropping the deposit rate below zero…yes, you heard me right.
Other events of note last week were the proposed Italian budget for 2016 which includes tax cuts and other measures to stimulate growth; German Purchasing Manufactures Index fell to 51.6 and new orders rose slightly and finally Greece is falling behind on its agreed upon austerity moves.
There was a lot of positive news out of China which was a welcome relief: GDP rose 6.9% in the quarter which was slightly above consensus led by 8.4% growth in the services sector offsetting weak manufacturing and exports. The data supports the government's intention to rebalance growth away from investment and production/exports to domestic consumption and services. A few days after the report, the Chinese Central Bank lowered its benchmark interest rate one quarter of a point and also reduced banks' reserve requirements by one half of a percentage point. These measures are meant to lower borrowing costs while increasing liquidity into the economy. Sounds like what other central banks around the globe have been doing.
Additional data included rising home prices for the fifth straight month; a plan to dismantle capital controls by 2020 so that China can more fully integrate with global financial markets; and finally the IMF gave strong indications that the yuan will gain reserve currency status which will validate the country's efforts to enhance its global status.
I maintain my positive view on China, which has been a minority view for a long time. The country has the will and the capital to succeed. Just be patient!
Energy and industrial commodity prices moved in opposite directions last week. The IMF came out with a report that the oil exporters need to significantly adjust their spending down as oil revenues are likely to fall by another $360 billion next year. The rub is that many countries need to sustain spending for political reasons. Just look at Saudi Arabia as the prime example. The problem is that countries in the Middle East are maximizing production in an attempt to maximize revenues regardless of price. There is a political necessity, not an economic one. That is one of the reasons that I remain short the energy complex.
However, it is a different story for industrial commodities as high cost production is being curtailed and future capital spending is being slashed. I remain optimistic that the bottom in prices may have been reached but future increases will be slow to come by and will totally respond to supply/demand as inventories are still being reduced. Speculation is totally out of all commodities and traders continue to reduce their books. Sounds good to me.
So, where does it leave us?
It has been an unusually good three weeks, so I need to step back and think longer term as an investor. My core beliefs remain intact and if anything, I have gained more confidence in each of my holdings and believe that they are still in the early changes of change and the market does not get it yet.
Let's use Dow as an example. As a commodity chemical company, it historically sold at 8 to 10 times earnings; but if it completes its transition to a specialty chemical company, it could sell at 16 to 18 times earnings as others do in that sector. Right now it is in between and earnings, cash flow and especially free cash flow have not shown the full benefit of the shift. There is a lot more room for the stock to appreciate further.
Take this example and multiply it by 30 to get an idea of my long portfolio. I do the same analysis and valuation for my shorts. They are long-term investments too.
So I am back to where I began: "It's all about the company…get it?"
Disclosure: I am/we are long DOW.