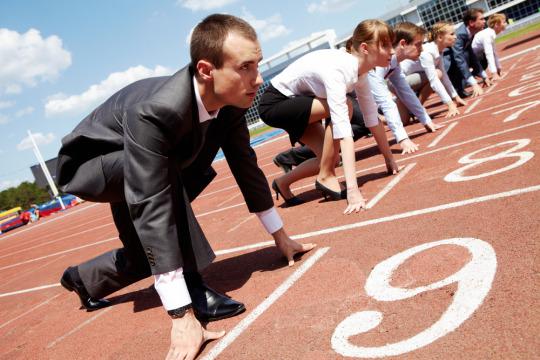 While I still believe that the Fed should wait until the global economies are on stronger footings to raise rates, it appears from Fed officials' comments last week that they will indeed raise rates in December.
Interestingly, the bond market has already built in an increase on 0.25-0.50% as the two-year bond has risen to a five-year high yield of 0.92% and the yield spread has narrowed with the 10 year bond to only 1.35% as the yield curve flattens out. More importantly, the equity markets around the world accepted the probable increase in rates and had a terrific week led by the United States and Europe. The dollar continued strong as the yield differential widened compared to foreign bond yields and talks of further ease, especially in the Eurozone, continue unabated as inflation remains near 0%. Fears of deflation persist! The Fed should be concerned, too, as discussed in-depth last week. But the Fed appears to be committed to a promise made earlier in the year that lift-off would begin this year. Ridiculous!
The Fed should pay attention to concerns stated by G-20 members last week in Turkey that governments and monetary authorities are running out of options to further stimulate their economies. It is time for regulatory and tax changes to stimulate growth; something that has been missing for years. Instead we get additional moves by the regulators to increase the capital and liquidity ratios at banks, which provide money/lending, which is the fuel for growth. Also, the U.S. government should be asking why U.S. domiciled corporations are looking to merge with overseas companies and change their tax status (inversions) rather than stopping it. We need a tax overhaul to better compete in the world. Get it Washington! Press on Pfizer!
Investors remain fixed on the comments made by Fed governors as well as the October meeting minutes which seem to support a hike in the Fed Funds rate in December. While this seems now a foregone conclusion by investors, it appears that only very gradual future increases are in store, too, which is perceived as a real positive. Maybe Fed comments to that affect are now being accepted by the marketplace and was the reason the equity markets acted so well in face of the expected December rate hike. Gradual future rate increases is one of our core beliefs.
The rest of the economic data reported in the United States was a mixed bag: Americans' outlook for the economy is at a 13-month low; consumer sentiment remains around 41, not too encouraging for Christmas sales; U.S. residential starts fell 11% in October while permits rose 4.1%; industrial production fell 0.2% in October while capacity utilization declined to 77.7%, a non-inflationary reading; U.S. homebuilder confidence fell to 62 in November which is still an optimistic reading; manufacturing rose 0.4% which was stronger than anticipated; U.S consumer prices rose 0.2% in October and was up only 0.2% from a year ago with core CPI up 1.9%. It was disturbing that consumer spending rose only 0.1% in September; personal income rose only 0.1% too while the savings rate rose to 4.8%.
Let me reiterate that I still believe that the Fed should hold off raising rates until the U.S. economy truly re-accelerates and foreign economies appear better, too. Deflation should remain the number one concern and higher employment in October is just one data point the Fed is looking at while the other key one, inflation, remains well below the Fed target. Notwithstanding, rate increases will be gradual and well spread out. All good!
The comment made by ECB President Draghi last week says it all "The ECB will do everything in its powers to raise inflation quickly." The minutes from its last meeting say that stimulus measures to date have been insufficient and the European economies have not improved as expected. Ironically, inflation rose 0.1% in October and 0.1% from one year ago. Still well below the ECB target of 2.0%. The Euro fell on this news. A strong dollar remains one of our core beliefs.
China continues to clamp down on excessive lending/borrowing as it moves along its five-year plan building a healthier foundation for the future. Near-term China faces the same conundrum as Western countries: lowering interest rates and increasing the supply of money offset by tighter lending standards and higher margin requirements. China has been a huge seller of Treasury's to support the Yuan. We remain optimistic on the consumer side of the Chinese economy but not the production and export components.
Japan's economy just can't get on track despite an aggressive policy out of the BOJ to stimulate the economy. Third quarter GNP fell by 0.8%, which was far worse than anticipated. Here, like China, the engine of the economy is production and exports, which are suffering from global weakness. Business investment fell by 1.3% in the quarter, and inventories were reduced. Interesting and worth noting, household spending rose by 0.5% in the quarter. Remember our bent for the consumer sector over the producing sector (one of our core beliefs). The Japanese government is working on its new budget, which will emphasize regulatory and fiscal reform, as the BOJ cannot do much more. Got the theme?
Finally, all industrial commodity prices, especially oil, continued to decline last week as supply continues to exceed demand and inventories are still rising which suppresses prices. Oil broke $40 per barrel last week to end slightly below $41 on Friday. Did you notice the increase in domestic gas reserves to a record 3.985 trillion cubic feet? Just look at commodity prices and expected discounts on Black Friday and you'll understand the concern about deflation that our Fed should pay more attention to as do other monetary bodies around the world. Wait to raise rates!
So where does this leave us?
Money is fungible around the world; and even if it is perceived that the Fed has started to tighten, which is doubtful, most other industrialized nations have an incredibly aggressive easing policy in effect. Ironically a higher interest rate differential is causing a huge inflow of capital into the U.S. suppressing rates from what they would otherwise be. The bottom line is global liquidity is still in excess of global needs which is favorable for financial assets.
Secondly, the global consumer is the prime beneficiary of low inflation as long as employment and incomes in the aggregate are growing. Have you gone to the pump recently? And, we are entering the heating oil season. Have you gotten a quote for your winter oil or gas bill? Pretty impressive. In addition, the consumer is benefiting from lower retail prices due to competition from the web. Watch Black Friday sales over the Internet and compare them to box retail sales next weekend.
All in all the U.S. economy continues to muddle through with growth in the 2-2.5% range and with inflation below 1.5%. The surprise is the strength in S & P earnings, excluding energy and commodity companies. Did you see Nike and Home Depot's earnings reports last week? Impressive! We own Home Depot and Under Armour, a great growth story that has not even touched foreign expansion yet.
Politics here and abroad will play a role in the financial markets more and more as we move into 2016. Regulatory and tax changes will be at the forefront of all governments to stimulate growth and better compete in a global economy. That was a topic last week at the G-20 meetings, but it was overshadowed by the real threat of terrorism in the world. My own opinion is that we have to go door to door to rid the world of terrorists as bombing just won't do it even if it is their oil fields.
So, as always, carefully review the facts; reflect; review once more with a cynical bias; maintain ample liquidity to control risk and do in-depth research on each potential investment to see if you agree with their strategies to succeed and thrive in the future, and then… Invest Accordingly!
Paix et Prospérité to you all!
Have a Happy Thanksgiving!
Disclosure: I am/we are long UA, HD.