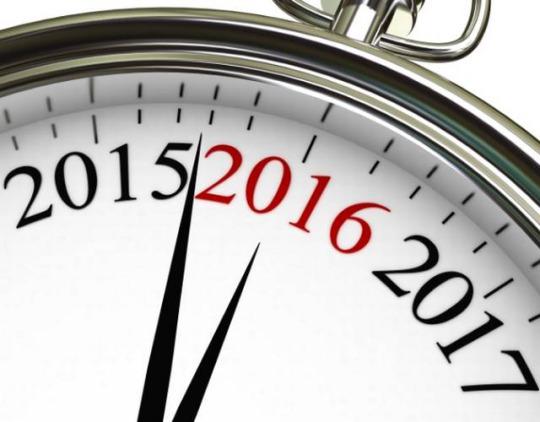 After Christmas is a time to review our portfolio; look back over the prior year to see what we did right, and especially, what we did wrong to hopefully avoid the same mistakes moving forward. We want to make sure that we make the needed changes to our portfolios to be tax efficient as it is our responsibility to offer after tax rates of returns for our investors.
There is a big difference in the tax code between short-term and long-term capital gains and losses. We pride ourselves on being tax efficient; offering significant real rates after tax returns to our investors while still beating the S & P and our peer groups by miles. By all measures, 2015 will go down as one of our best years ever.
There are many cross currents this week as trading is quiet with most investors closing out the year early to enjoy the holidays and to recharge their batteries. We are no different. This is a time to kick off your shoes; close down your computer; reflect on the past year; postulate what may happen in the New Year; and to change, if necessary, your core beliefs to ensure your portfolio is correctly positioned to earn significant real rates of return in the new year while controlling risk at all times.
I want to thank all of you for making this year so meaningful for us. I am both proud and humbled that over 20,000 people per week now read this blog. My mission is to reach as many people as possible to better understand the investment landscape so everyone can achieve peace and prosperity -- the name of our fund group.
Frankly, I continue to be sorely disappointed with financial news commentators, the brokerage houses and, most of all, other professional money managers. All of them seem to be a step behind, not looking forward, trading too much and not achieving their client's objectives.
Our success, as you now know, stems from our deep understanding of the global system and its interdependent parts. Couple this with our real-time independent research and the ability to cohesively and simply convey what you need to consider constructing an internally hedged portfolio for all seasons.
I want to thank our investors for placing their confidence in us to deliver what we promise. We are truly pleased to have over delivered with transparency and an education along the way. Speaking to all of you via phone and Skype each day was the highlight of my year. Thank you for this privilege.
In the next week, I will publish our investment perspective for 2016. It will be a detailed analysis by region and it will discuss the most important economic and political variables impacting our overview. We invite you to take heed. We will offer a broad view of each financial asset class, comment on our current allocation and conclude with some investment concepts. Naturally, we cannot give you specific investment ideas, as that is what our investors pay us for!
If you'd like to become part of our inner circle for educational purposes -- before you even think about becoming a client -- I will be offering a higher level subscription series in 2016.
Remember to review the facts; pause; consider the proper asset allocation; do in-depth independence research on each investment idea; control risk at all times and ...