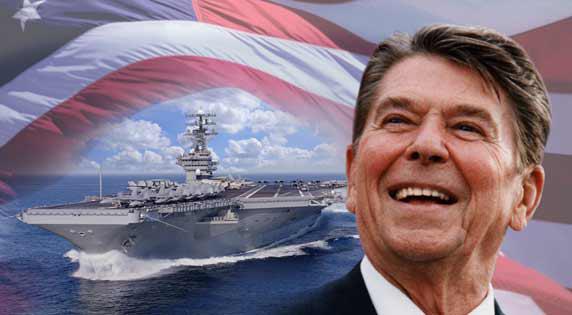 Can you imagine a coach before the game telling his team that we are in trouble, we have too many weaknesses and we need to a different game plan to win? Essentially he is telling his team that they are going to lose the game! Talk about a self-fulfilling prophecy.
Well we have politicians, media, and market pundits doing the same thing: talking down the economy, telling us Wall Street is the root of our economic problems and our system needs a major overhaul in order to survive, let alone, thrive. If you were an investor or thinking about investing how would hearing Wall Street is rigged, corrupt and at the root of our economic problems affect your decision to invest? No wonder why investors are reducing risk assets including stocks.
I am so tired of this doom and gloom rhetoric as we are the greatest nation and economy in the world with some problems that need to be addressed for sure to better compete and remain on top of the heap. If, like me, you travel a lot, you know firsthand that we have much more than others, our economic and financial system is better than others and we enjoy many more freedoms than others. Unfortunately, many lose perspective on this as we have both Republican and Democratic Presidential candidates telling us how bleak things are and we need to vote for them to make America great again. Does that mean more government or less? We are a centrist nation and should not swing far left nor far right. My problem is that I don't really like any of the candidates.
It's time for a mindset shift or it will become a self-fulfilling prophesy that our economy will stay stuck in the mud and not get traction to reach its true potential. Where is Ronald Reagan when you need him? And Trump is not Reagan! Nor are Ted Cruz, Bernie Sanders and Hillary Clinton. We need a leader who can lead both domestically and internationally, instill confidence and optimism, and most of all, knows how to bring opposing sides together and negotiate a deal that is better than maintaining the status quo. Positive change is needed! I am not talking about pouring pink paint on our problems. Rather it is focusing on the opportunity instead of dwelling in the drama. There is really "nothing to fear, but fear itself."
One of my core beliefs is that the financial problems of 2008 changed the psyche of governments, corporations and, most of all, individuals to a conservative bias. Another core belief is that this change will translate into lower highs and higher lows in economic activity and an extended cycle with low inflation. Economists and the Fed have really missed this change in psychology and have not factored it in to the degree needed to come to the right financial and economic policies. Stop talking down the economy and exude some optimism and confidence! Really, we are in pretty decent shape especially with oil prices so low, employment up, inflation down and capital ratios including the savings rate so high.
We need a pep talk, and not from Obama, who keeps talking about wealth redistribution and the ills of Wall Street. Time to bring the bottom and middle classes up rather than the top classes down. Who creates the jobs anyway?
What bothers me most is that both parties really know what needs to be done on a regulatory, tax and financial side to generate higher and longer lasting growth, create jobs and enhance the global competitive position of this country but politics on both sides keep them from meeting in the middle. Something is better than nothing. That is the art of deal making. Reagan was a genius at compromise.
All of this reminds me of an answer that I gave on Bloomberg news two years ago when asked why I was returning to manage money after a couple of years hiatus, and I said "to show that investing was the way to create wealth, not trading." My interviewer followed up with "What is wrong with the investing environment today? "And I responded, "there is too much news." That is why my ending tag line is "review all the facts, take a long pause and reflect, control risk and maintain ample liquidity, do in-depth independent research and. ...Invest Accordingly!" You have to take emotion out of the decision, which is not easy for anyone. But it's what I do and look at my results.
Lack of growth or even fears of a global recession continue to dominant the financial scene and have led to volatility in all markets last week.
Let's see if the events last week shifted any of our core beliefs, resulting in a change in capital allocation and whether our investment themes have changed. Specific recommendations are withheld and given only to those who invest with me, as I am sure you can understand and appreciate. It was an exceptionally good week for our funds as the industrial commodity stocks, discussed and recommended last week, advanced by over 15%.
Reported economic data in the United States remained on the weak side last week: productivity declined 3.0% in the 4th quarter reflecting a slowdown in the quarter and an acceleration in hiring; productivity rose by only 0.6% in 2015, the slowest rate of gain in 3 years; the U.S. trade deficit widened to $43.4 billion in December; the ISM manufacturing index rose to 48.2 in January as factory exports and employment fell while new orders index rose to 56.0, the employment index stood at 52.1 and business activity was at 53.9 with production increasing for the first time since October; new orders for durable goods fell 5.1% and nonmilitary capital goods fell a surprising 4.3% in December; the Markit U.S. services index fell to 53.2 while the Markit U.S. composite PMI output index also fell to 53.2 in January; the auto sales run rate for January was at 16.8 million units, up slightly from the year before and the highest rate since 2006; consumer spending was essentially unchanged in December from a revised upward gain of 0.5% in November and was up 3.4% for the year vs. a gain of 4.2% the prior year and finally consumer income rose 4.5% for the year vs. a gain of 4.2% in 2014. Clearly the savings rate rose in 2015.
The all important jobs data was reported on Friday and it was a mixed bag as non-farm payrolls increased by a seasonally adjusted 151,000 in January, the unemployment rate fell to 4.9%, revisions added 2,000 jobs to November and December, monthly job gains averaged 231,000 in the fourth quarter vs. an average monthly gain of 228,000 for all of 2015; the labor participation rate increased slightly to 62.7 and finally wage gains accelerated to a 2.5% gain year over year, up 12 cents to $25.39 per hour. Strong job growth for 2015, the improvement in hourly earnings and a boost to consumer disposable income aided by a drop in energy prices and a higher savings rate should all support continued healthy gains in consumer spending (67% of GNP) in 2016.
Finally, it appears that several of the Fed governors are backing off prior comments concerning the pace of future Fed rate hikes. I have mentioned before that Fed Vice Chairman Stanley Fischer is a pivotal member of the Fed and he clearly changed his tune in a speech given last Monday to the Council on Foreign Relations in New York. He is now concerned about a slowing in growth in the global economy that could affect growth and inflation in the United States. He was far more hawkish just 5 weeks ago. Other members of the Fed, including St. Louis Fed Reserve President James Bullard, voiced similar concerns last week. The Fed is clearly on hold for now and any future rate hikes may be postponed until the global economic and financial environment stabilizes and re-accelerates.
Relatively weak economic data combined with Fed comments led to a sharp rally in U.S. bond rates, a narrowing interest rate differential with foreign rates and a sharp rally in the Euro, yen and industrial commodity prices. Interestingly, the Chinese Yuan rallied significantly last week.
The European Union slightly reduced its growth forecast for 2016 to 1.7%, a slight improvement over the prior year but down 0.1% from its forecast two months ago. The commission also lowered its inflation forecast to 0.5% in 2016 down from a prior estimate of 1.0% and unemployment should tick down to 9.0%. While retail sales picked up in the last four months of 2015, it appears that business had a slow start in 2016 with the purchasers' managers index at 53.6 in January down from 54.3 in December and the output price index at 48.9, a 10-month low. It's worth mentioning that the prospect of additional stimulus from the ECB has increased the business expectations index to 65.1 from 63.3 in December. A sharp rise in the Euro last week negatively impacted the European bourses, as exports are the driving force for growth, especially in Germany.
The ECB will obviously increase its amount of monetary stimulus at its March 10th meeting. A strong dollar remains one of my core beliefs.
China formally set its target for growth in 2016 at 6.5-7.0% as widely anticipated. While Chinese service activity rose to a 6-month high in January at 52.4 and job creation was also at six-month high, Chinese manufacturing gauges continue to struggle as the manufacturers purchasing managers index fell to 49.4 in January from 49.7 in December. It should be noted that the private Caxin manufacturing PMI increased slightly in December.
The Chinese Central Bank injected a record $67 billion cash infusion into the banking system ahead of the Lunar New Year as banks will close for a week starting February 8th. In addition, China's foreign reserves have fallen to the $3.23 billion at the end of January, the lowest level in 3 years as the country has bolstered the Yuan and offset capital outflows. It should be pointed out that foreign investment in China has slowed dramatically too for obvious reasons. And finally, it is important to highlight that China has now stated as a goal "to take steps to curb excess industrial capacity and deal with unprofitable zombie companies." These comments support my contention that China is also reducing unprofitable industrial commodity production and future capital spending which will lead to higher prices as supply/demand goes into balances then shortages.
It was another wild week for oil prices as rumors persist of a production deal. Let's state some of the relevant current facts: global output is up for the year and may have been reduced by only 100,000 per day due to lower prices which is 0.1% of global production; U.S. crude imports are averaging around 8.3 million barrels per day, up nearly 8% from a year ago while crude inventories have risen to over 503 million barrels, an 80 year high; and Iran just made a deal to begin selling 200,000 barrels per day into Europe which could increase to over 500,000 barrels/day over the next few months. The bottom line is supply continues to exceed demand and the prospects for an agreed upon cut in production is miniscule so prices will remain under pressure, one of our core beliefs. Again, lower prices hurt the producers of oil but certainly is a big boost to the consumers of oil, a big positive for global growth, low inflation and low interest rates.
So let's get back to the main problem, which is a lack of confidence in the economy and the inability or unwillingness of political leadership and factions to join together for the good of the country. This problem does not just exist here as I have mentioned in earlier pieces. Change is everywhere and unless the leaders of the world are willing to compromise and make the needed regulatory, financial, tax and social changes to promote growth, then no one will ever reach their true potential. We need to stop bashing each other and come out with positive ways to stimulate growth and raise the standard of living.
While many are pessimistic on the future of China, I am not as this is one country united with a five-year plan to grow shifting its emphasis to consumer spending away from production, reduce pollution, raise the standard of living for its people, reduce excesses of the past while building a more solid foundation for the future. Can we say the same about our leadership? We are about to choose a new President in the United States. We better choose someone in the image of Reagan who not only has a vision but also has the capacity to bring diverse groups together for a common goal of bettering ourselves and making America the best country it can be for its citizens and for the world. Globalization has many ramifications and we need someone willing to think outside of the box with new ideas incorporating the best minds in the country. We are all Americans. Time to vote that way too.
The bottom line is that its time to change the psychology of investing as the fundamentals are really pretty good: growth here and abroad will continue in 2016 although well below potential; inflation is under control; the supply of capital exceeds the demand for capital and interest rates will stay surprisingly low; consumer disposable income, savings and spending will continue to benefit from lower energy prices and corporate profits will continue to grow excluding energy related and commodity stocks.
As you know I listen to many corporate earnings conference calls. If you were management, wouldn't you present a very conservative outlook for this year knowing that your stock would be pummeled if you did not reach your own announced targets? I referred to Honeywell last week and how conservative their Chairman was in discussing 2016. I believe that the market often over-reacts to these conservative forecasts driving stocks down by 30%+ in one day. While I don't follow LinkedIn or own it, I doubt that the value of the company fell by 40% in one day as the stock did on Friday! Think as an investor rather than a trader. Adversity creates opportunity!
So, as always, remember to review all the facts, step back and reflect hard and long, control risk and maintain excess liquidity at all times, consider the proper asset allocation do in-depth research on each investment idea and...