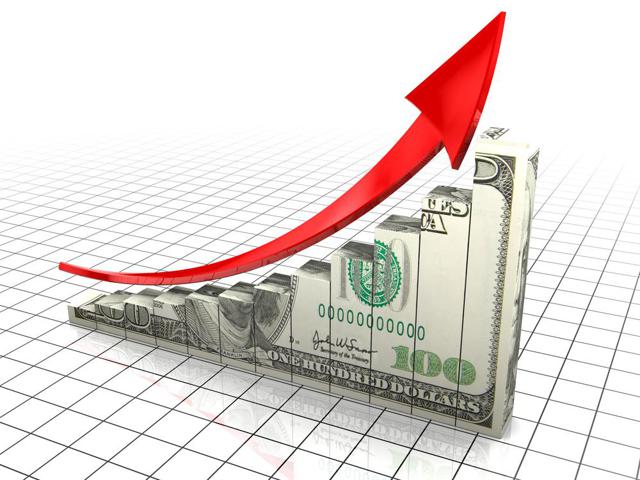 Today's financial markets are being held hostage by many things:
The inability of the global economies to break out of their no or slow-growth pattern
The failure of the monetary authorities to create and implement a coherent and coordinated strategy to stimulate growth and boost inflation
The inability of politicians to work in concert to implement changes to financial, regulatory and tax policies aimed at boosting economic growth, increase employment and enhance global competitiveness
The failure of OPEC and other energy producers to implement a plan to actually cut production to reduce bloated inventories
The collective lack of confidence we have that all of the above can actually be implemented.
We have become cynical to a fault, which is feeding the self-fulfilling prophecy. These negative beliefs cancel out any possibility of normalized growth. We are done before we even started the game.
The environment is our biggest trigger. Let me first define what I mean by trigger before I go further. Triggers are any stimulus that reshape our thoughts and actions. We are triggered daily by volatility, uncertainty complexity, and ambiguity (VUCA). We live in a VUCA World.
Today I'd like to focus on exactly which fixed mindsets need to be kicked to the curb: Conservatism, distrust and pessimism.
All three are built into our psyche at every level inhibiting growth, risk taking and the opportunity to break loose from the current environment. We want and need change. We are turning away from the "establishment" who have lost credibility. How else can you explain the current presidential political landscape and disarray overseas? Who believes that the monetary authorities have the sole tools to right the global economies? Who believes that OPEC and other major oil producers will reach an agreement to actually cut output at or below current demand?
No one believes the talk, because we never see implementation. This is not only our government but also most others as well. Political stalemate and gridlock is no longer a solution. We vacillate from hope to despair, which accounts for excessive daily volatility. We need confidence in leaders who can create a viable plan and then execute it. If we invest for the long term, we should have confidence in it. Or else, we are all traders.
Let's review events of the last week by region and see how/if they may have influenced our core beliefs, asset allocation and specific investments:
The Fed notes from the January meeting came out last week and confirmed what Chairman Janet Yellen said to Congress the prior week: Fed officials have become more concerned about the domestic economy and risks to the downside have increased due to market volatility, China's "dimmed" outlook and inflation could stay lower for longer than previously expected. Many Fed officials openly discussed delaying future rate hikes until they were sure that domestic economic activity was not deteriorating and inflation was moving up towards the 2% Fed target. While it is doubtful that the Fed will reverse its previous rate hike anytime soon, it is equally clear that March and June rate hikes are off the table too. The real issue is Fed credibility and how badly they read the economic and market tea leaves in December. It's impossible for them to raise the white flag so soon by reducing rates and that poses a risk to our financial markets as other monetary authorities implement negative rates.
Other economic data points reported last week were a mixed bag: U.S. industrial production surged by 0.9% in January boosted by strong car demand and a surge in electricity generation due to cold weather; capacity utilization rose to 77.1%, which is still a relatively weak number; U.S. producer prices rose 0.1% in January but fell by 0.2% over the last twelve months; the index for final demand services increased 0.5% in January; housing starts fell 3.8% in January while new home sales rose 9.9% from a year ago; home builder confidence fell to 58 in February, still a positive reading; U.S. consumer prices was flat in January while core prices excluding food and energy actually rose 0.3% and are up 2.2% over the prior year; and finally leading indicators fell 0.2% in January to 123.2 which is consistent with economic growth between 2-2.5% over the next year.
The key events out of Europe last week were: Prime Minister David Cameron called for a referendum on U.K.'s membership in the European Union on June 23rd after reaching a deal with other Eurozone members to satisfy political concerns at home; the Eurozone bank supervisor ordered an increase in bank capital levels by 0.5 percentage points and the ECB notes from its January meeting indicated a willingness to implement immediate policy actions to counter rising global risks. Clearly Mario Draghi is waiting and willing to take aggressive actions to ease monetary policy further at the March meeting. What more can the ECB do at this point? We need government policy changes and fast!
I continue to be impressed by policy changes in China to right the ship building, a solid foundation for future growth. Actions included sacking the Chairman of the China Securities Regulatory Commission replaced by Liu Shiyu, current Chairman of the Agricultural Bank; the PBOC raised reserve ratios for many banks to reduce systemic risk; the top Chinese financial planners reiterated their prior message to create a consumer-driven economy, increase infrastructure spending at home, reduce over all debt over the next two years and close 'zombie" factories and businesses. I again want to emphasize that China has a plan to address its problems and to solve them. Other governments should follow their lead. The yuan continued to advance last week surprising speculators.
The Bank of Japan is "baffled" by the negative reaction to its negative rate policy but it is no surprise to us as expressed in last week's blog. Negative rates have a negative connotation hurting both consumer and business psychology therefore the policy has had just the reverse impact on the economy and investors than was intended. Other data points included that Japan's exports fell 12.9% year over year in January, the fourth straight monthly decline; the Japanese government cancelled plans to let its $1.1 trillion public pension fund buy and sell stocks directly and bank profitability and stability became more questionable as negative rates were implemented. The yen continued to strengthen last week as investors considered it a safe haven over risk assets.
Saudi Arabia, Russia, Qatar and Venezuela reached an agreement last Tuesday to freeze output at January's levels and the price of crude rose appreciably with the hope that other producing nations would follow suit. But let's be clear that these nations are all producing at or near record levels and aggregate supply is exceeding demand today by over 1.5 million barrels per day and Iran has vowed to increase its production by over 1.0 million barrels per day over the next six months now that sanctions have been lifted. I believe that the only viable solution that may fly to stabilize prices would be to permit Iran to increase production somewhat while other producers cut aggregate production by 2-2.5 million barrels per day or roughly 3% of their current production. Supply must increase less than demand, which would lead to a decline in record inventories and eventually higher prices. And would any agreed cuts really hold for an extended time or would there be cheating? It's time for the oil producers to walk the walk!
In Summary
If we want a different result, a thriving economy and strong financial markets, we need to change and that change starts with how we see things - our mindset. If we can break the fixed mindsets and explore new solutions through adoption of a growth mindset, we can reach our potential.
We all believe we can reach a better outcome because we know deep down it is possible. We have to believe in our future; create a vision for what we believe is possible, and then build a strategy to get there.
So remember to review all the facts, step back and take a deep pause, consider the proper asset allocation, control risk at all times, do in-depth independent research on each investment idea and...