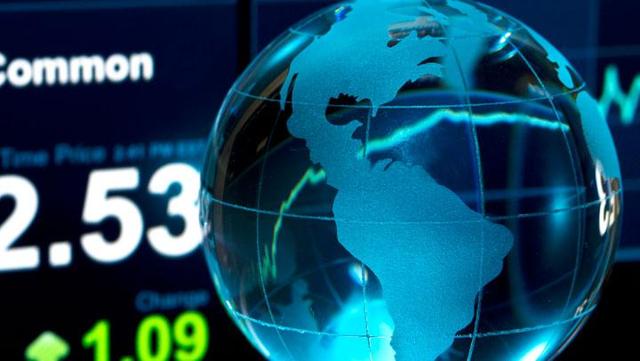 No one can argue with Trump's slogan "Make America Great Again" but there certainly is wide disagreement regarding the path to get there.
We need to keep in mind the issues, not the personalities of the nominees as we go to the ballot box on Tuesday. I don't like the character of either candidate, and it's a shame that I feel like I am voting for the least worst.
Since Hillary clearly represents the establishment I therefore support Trump for the Presidency to the angst of my more liberal friends. This country has moved left of center over the last 8 years, which jeopardizes the very fabric of this country and future generations to come. Trump, at least, represents change.
Enough of politics! I am tired of it as I am sure you are, too. However, I do need to make portfolio and asset allocation decisions that will be influenced by the vote Tuesday. It does look like Congress will be split, creating a stalemate once again for whoever becomes President. Even if it all goes Republican or Democrat, I believe that there will be blocking and tackling in Congress slowing down the process for either winner.
It comes down to what issues both agree on and then positioning our portfolios to benefit from them. I still believe that a Clinton victory would be followed by relief rally only to eventually dissipate as there is not enough substantive change in her plans and would be more of the status quo that is unacceptable while on the other hand, a Trump win, like Brexit, would be met with an initial downdraft due to fear of the unknown only to rally as his plans to invigorate our economy really take hold. I prefer Trump's economic and social agenda to Clinton's. I feel that Trump would pick a strong cabinet, negotiate and make deals with Congress, which would moderate his more extreme positions.
Both candidates would clearly begin their Presidency with aggressive plans to stimulate the domestic economy. At the same time there are plans afoot overseas to stimulate many large industrial economies too through fiscal stimulus. The bottom line is that the baton really is being handed off from the monetary authorities to governments to stimulate growth, which will lead to higher inflation over the next few years. The pendulum has started to swing back from excessive conservatism, which was a by-product of 2008, to moderation in fiscal policies by 2014 now to real stimulation. The monetary authorities will stay one step behind letting the economies risking overheating rather than maintaining the status quo meaning lackluster growth and little inflation or no inflation.
Continue to sell or short yesterday's winners, buy yesterday's losers which are leveraged to economic growth and rising prices, sell all bonds as the yield curves continue to steepen and bet on a sharp acceleration in corporate profits which more than offset higher bond yields.
Change is everywhere, so we had all best change our mindset by looking through the windshield towards what lies ahead, shift your capital allocation, and structure your portfolios accordingly.
Let's review the data points reported last week that support our view of an accelerating economy as we move into 2017 thru 2018:
Fed held rates steady last week, hinted at a December rate hike and said that inflation was firming.
U.S. economy added 161,000 jobs, the unemployment rate fell to 4.9% while wages jumped to a 2.8% year over year gain. The outlook for consumer spending in the fourth quarter is favorable.
The trade gap shrank 9.9% to $36.4 billion as exports rose 2.9% and imports fell 1.3%.
U.S. productivity rose 3.1% in the third quarter, which has positive connotations for future profitability.
World Bank Head Economist, Paul Romer, urged monetary policy makers to let their economies run hot supporting Fed Chair Janet Yellen's earlier comments.
European factory zone survey, the purchasers manufacturers index, indicates an acceleration on factory activity in October.
The Bank of England drops rate cut signals as the growth and inflation forecasts are raised. The pound rallied significantly on the news.
The Caixin China services PMI accelerated to the fastest gain in October since June, and the official manufacturers index picked up to in October to 51.2. These reading support government efforts to stabilize and boost the economy have been successful. The bears have it wrong again.
The Bank of Japan maintained its easy monetary policy despite delaying its forecast when inflation will hit 2% until the second half of 2018.
The price of oil declined below $45 per barrel as doubts continue that OPEC can agree on production cuts. Lower oil prices are clearly beneficial to global economic activity.
Let's wrap this up.
It is clear that global economic activity has picked up as we move through fall. We expect fiscal stimulus to begin kicking in after the new administrations take office in the United States, France and Italy amongst others. The baton for economic stimulation is being passed on to governments as the rise of populism has been seen by all and feared by the establishment.
Paix et Prospérité continues to stay one step ahead having made the needed changes to its capital allocation and investment selection months ago as we alerted you in prior blogs. Our portfolios are concentrated in companies that will benefit from an accelerating global economy as we move forward. We look for price increases, improving margins and a sharp acceleration in earnings in each of our investments. Financials will benefit from a steepening yield curve and comprise approximately 18+% of our portfolios.
So remember to review all the facts; pause, reflect and consider mindset changes; consider the proper asset allocation with risk controls; do in-depth independent research on each idea and…