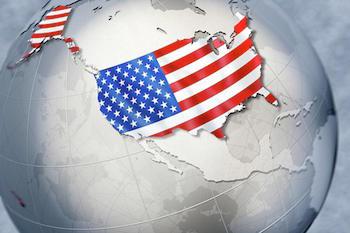 This is an email I wrote in response to a foreign investor who was worried about President Trump and thought he might be impeached in two years. I thought my response was relevant to a larger audience and decided to share it with the world.
Good evening,
Step back and look at the global picture - both politically and economically.
Clearly Russia and China have risen in stature on the global scene during the Obama years. You should ask why and then ask if a stronger U.S. which means what they say and is willing to back it up is a better deterrent to global political battles, even terrorism.
Then ask yourself why Germany, China, Japan and Mexico run huge trade surpluses, especially with the U.S..
I consider a weak yen a byproduct of ten lost years economically, a mound of debt and an aging
population. As I have discussed, Germany has benefited from being part of the Eurozone and a weak euro. Ask yourself where the German mark would sell if still trading and what it would be for their trade balance. We know that China subsidizes their industries, has zombie industries that should be out of business and manages their currency to the nth degree.
I can see where a foreigner would be concerned about Trump as Obama and the Dems were an easy group to dominate and that won't happen with Trump.
His phrase "Make America Great Again" was more than a slogan; it was a necessity.
So in regards to investing…. Look to invest at the margin where things are getting stronger and sell/short those areas where at the margin things are getting weaker.
While foreigners may not like a rejuvenated U.S., it has tremendous investing implications which I have been discussing for months now.
So step back, reflect and see the mindset changes going on here, and do the research, control risk and
My funds were up over 28% in 2016 and are up 9% year to date.
I look through that windshield "over the valley", which was the title of the Forbes article about me; and I know how to make money beating the averages by a mile.
That is not bravado, but my long term record.
Think global.
Regards,
Bill